Texas deputy accused of 'disgusting' abuse of 4yo girl & blackmailing her undocumented mother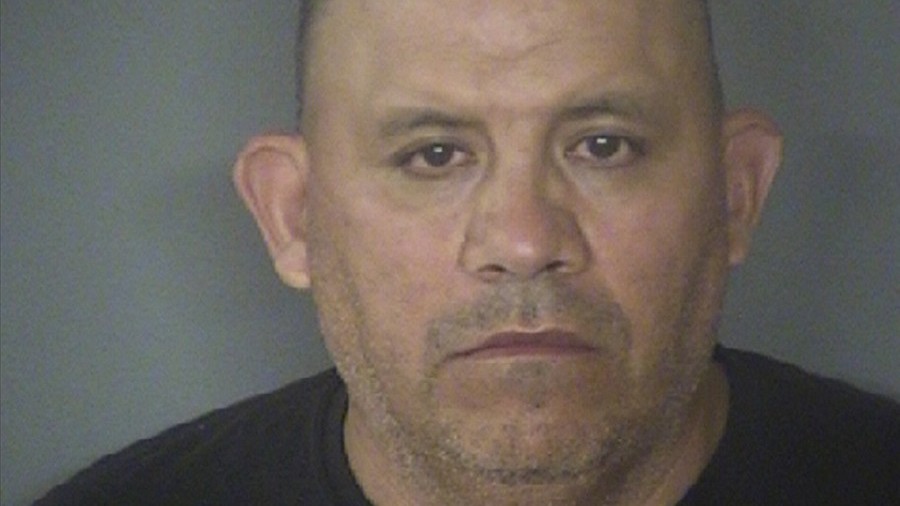 A Texas sheriff's deputy, who has been arrested for "super aggravated sexual assault" of a four-year-old girl, is accused of threatening the child's undocumented mother to prevent her from reporting his alleged crimes.
Off-duty detention officer Jose Nunez was arrested on Sunday after the child's mother reported a sexual assault on Saturday night.
According to Bexar County Sheriff Javier Salazar, the abuse is believed to have taken place over several months, or even a couple of years. "The details of the case are, quite frankly, heartbreaking, disturbing, disgusting and infuriating all at the same time," he said at a press conference on Sunday.
Nunez, who is a 10-year veteran of the sheriff's office, engaged in physical contact with the child's genital area "which caused pain," Salazar said, adding there was "at least some indication of minor injury."
Salazar told reporters that "another heartbreaking aspect" of the case was that Nunez used the Guatemalan mother's undocumented immigrant status "to his advantage" to keep her quiet.
The victim's mother took the child to a fire department to report the abuse this weekend after the child made a cry for help.
The sheriff's office believes "there may have been other children that were related to this suspect and may have had contact with him." It urged anyone who believes their children may have been affected to contact the police.
READ MORE: Woman and 6yo boy killed by deputies during Texas manhunt
Because of the child's age Nunez faces a charge of super aggravated sexual assault. The minimum sentence for conviction of the crime is 25 years.
He is being held without bail in county jail and is due in court on Monday. Salazar said that the off-duty officer has been placed on administrative leave. "My objective is to separate this person from the agency as soon as possible," he said.
Think your friends would be interested? Share this story!
You can share this story on social media: