'End of national tradition': Catholic leaders slam Sessions' asylum ruling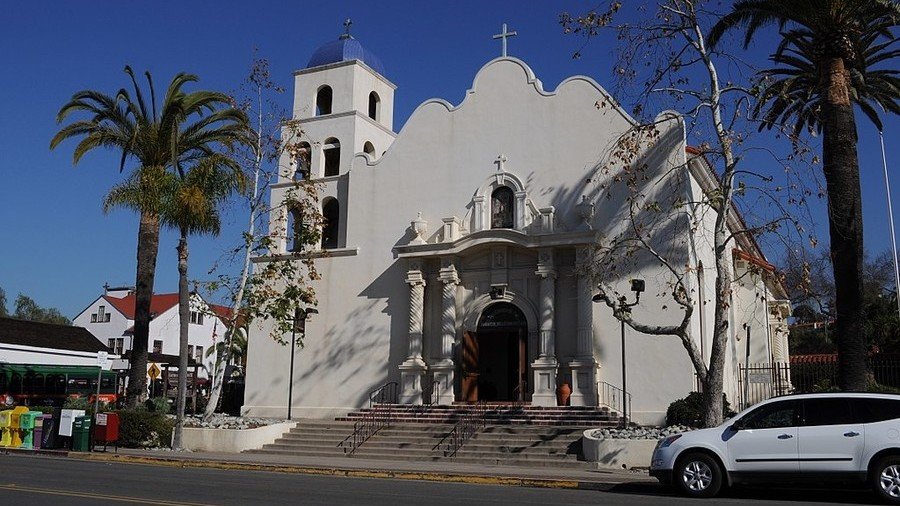 US Catholic bishops have denounced Attorney General Jeff Sessions' decision to reverse grants of asylum based on claims of domestic abuse or gang violence, with one calling the decision the "end of our great national tradition."
"For the whole of our history, the United States has been a refuge for people seeking protection from oppression," San Diego Bishop Robert McElroy told America magazine. "If we are going to begin now to categorize domestic violence and rape as other than an oppression of people's human dignity, then we have truly lost our moral compass as a country."
Cardinal Daniel DiNardo, archbishop of Galveston-Houston, likewise denounced the policy change.
"At its core, asylum is an instrument to preserve the right to life," DiNardo said in a statement on Wednesday. "The Attorney General's recent decision elicits deep concern because it potentially strips asylum from many women who lack adequate protection."
Sessions' decision does not exactly turn back hundreds of years of welcoming the downtrodden, however. Rather, it overturns a 2014 decision by the Board of Immigration Appeals that victims of gang and domestic violence fall under the category of a persecuted "particular social group" and are therefore eligible for asylum.
The 2014 ruling was based on the case of a Guatemalan woman who fled to the US after years of beatings, rape, and psychological abuse from her husband. The board ruled that, as Guatemalan domestic abuse victims share a gender, and often lack the ability to escape their predicament in their home country, they deserve protection.
Sessions disputed this and, on Tuesday, ruled that these women, as well as gangland crime victims, were not persecuted groups but individual "victims of private criminal activity."
"The mere fact that a country may have problems effectively policing certain crimes —such as domestic violence or gang violence— or that certain populations are more likely to be victims of crime, cannot itself establish an asylum claim," the AG wrote in his decision.
Until now, migrants from Central America have been able to bypass the Trump administration's tightened border security by laying claim to asylum based on "credible fear" of returning to their home countries, often citing domestic abuse or violence by gangs such as MS-13.
The Trump administration's immigration policy has come under fire, after Sessions announced a 'zero tolerance' policy last month, to deter further illegal border crossings. Under the policy, everyone illegally crossing the border will be criminally prosecuted, which, among other measures, involves separating children from their jailed parents.
As a result, hundreds of children have been placed in detention centers as the US Department of Health and Human Services (HHS) tries to place them in foster care, and courts in border states are facing growing backlogs as they struggle to process their parents' cases.
While conditions inside the detention centers are hardly the horror show previously claimed by the mainstream media, the government is fast running out of space. HHS announced this week that it will build a 'tent city' near El Paso, Texas, to handle the overflow.
PHOTOS: MSNBC reporter tours shelter for migrant kids and finds no cells or Obama kennels, but they are forced to watch 'Moana' https://t.co/i0zPBeOYY9

— Twitchy Team (@TwitchyTeam) June 14, 2018
Immigration lawyers have vowed to challenge Sessions' ruling in court.
Think your friends would be interested? Share this story!
You can share this story on social media: