Trump's ex-campaign manager Paul Manafort sent to jail ahead of trial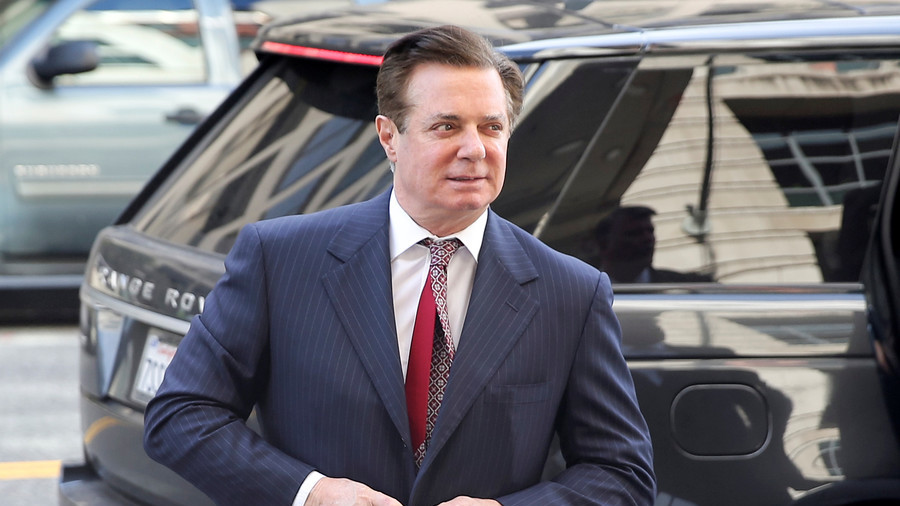 A federal judge has revoked bail conditions for Trump's ex-campaign chairman, Paul Manafort. The decision means he will await his criminal trial for allegedly tampering with witnesses in the Russian investigation while in jail.
US District Judge Amy Berman made the decision after prosecutors working for Special Counsel Robert Mueller, who is leading the Russia probe, alleged that Manafort and one of his associates had tried to tamper with witnesses in the case, US media reports.
Mueller filed a third amended indictment against Manafort last week, alleging that he and Russian-Ukrainian businessman Konstantin Kilimnik attempted to persuade potential witnesses not to testify against them.
Kilimnik has been "assessed" by the FBI to have ties with Russian intelligence, though the businessman denies this.
Mueller is prosecuting Manafort in two venues, in the District of Columbia on charges of lobbying for foreign governments without complying with the Foreign Agents Registration Act (FARA), and in Virginia on charges of tax and bank fraud for his lobbying work dating back a decade.
The federal judge in Virginia has challenged Mueller's pursuit of old financial dealings as an effort to pressure Manafort into giving damaging information on President Donald Trump.
The charges against Manafort and his business partner Rick Gates, announced October 27 last year, were the first indictments by Mueller's investigation. Gates has since pleaded guilty to lesser charges in a deal with prosecutors. Manafort has maintained his innocence and continues to fight the charges.
Manafort was originally placed on house arrest with electronic monitoring, but the prosecutors argued that urging Kilimnik to pen an op-ed in a Ukrainian newspaper and contacting the unnamed potential witnesses amounted to violations of his bail conditions.
Trump reacted to the news of Manafort's jailing by calling it "very unfair."
"Didn't know Manafort was the head of the Mob. What about Comey and Crooked Hillary and all of the others?" the president tweeted.
Wow, what a tough sentence for Paul Manafort, who has represented Ronald Reagan, Bob Dole and many other top political people and campaigns. Didn't know Manafort was the head of the Mob. What about Comey and Crooked Hillary and all of the others? Very unfair!

— Donald J. Trump (@realDonaldTrump) June 15, 2018
Manafort lobbied in Europe on behalf of the Ukrainian government that was overthrown in a US-backed coup in February 2014. He managed Trump's presidential campaign between March and August 2016, focusing on the Republican party convention.
Like this story? Share it with a friend!