US issues more anti-Russia sanctions related to alleged cyber activity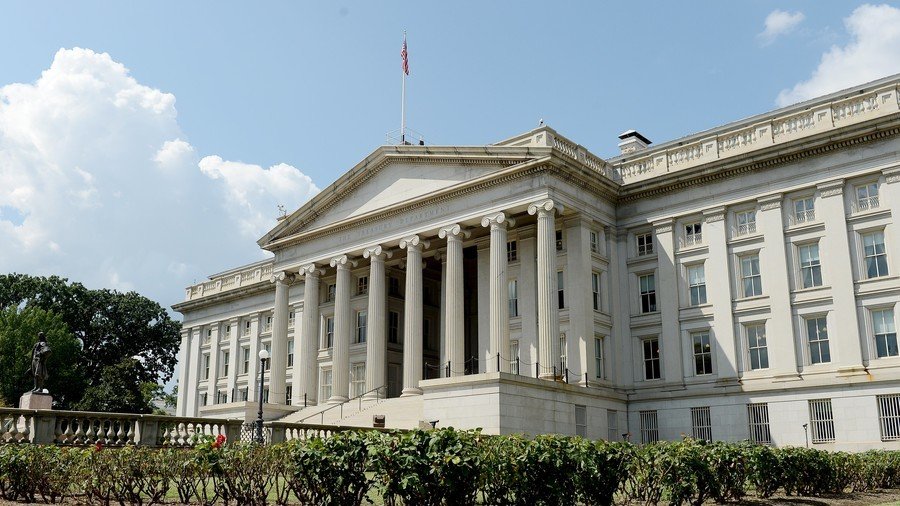 Washington has imposed new sanctions against Russia. The restrictive measures that affect three individuals and five entities were introduced in response to allegations of "cyber-activity" by Moscow, according to the US Treasury.
The US has been conspicuously tight-lipped about the reasons behind the new restrictive measures. The US Treasury Department's statement defines the new additions to the list of "specially designated nationals" only as "cyber-related" and "Russia-related" designations.The list of entities targeted by the fresh round of US sanctions actually includes a number of cyber-security firms based in Russia, Israel, Europe, and even the US itself. It also includes a diving-equipment production company.
The Russian state research center, the Kvant Institute, which specializes in research and technological development of electronic hardware and software for the state and its public institutions, has also been added to the sanctions list. All three individuals added to the SDN list have been targeted by the US sanctions due to their links to the Divetechnoservice Company, the Russian diving-equipment producer, according to the Treasury.
"The United States is engaged in an ongoing effort to counter malicious actors working at the behest of the Russian Federation and its military and intelligence units to increase Russia's offensive cyber capabilities," Treasury Secretary Steven Mnuchin said in a statement, commenting on the recent developments.
The Treasury also described the new sanctions as a response to cyber-attacks that were allegedly carried out by Russia, including the 2017 NotPetya attack, which Washington blamed on Moscow back in February, even though it hit Russia as well.
Moscow has repeatedly denied its involvement in any malicious cyber-activities, particularly on US territory. It also dismissed allegations of Russian naval forces targeting western undersea cables as scaremongering. The perceived threat of Russia's Navy cutting underwater cables has been an obsession for some in the West for quite some time, at least since UK Defense Staff Chief Sir Stuart Peach first deployed this scare story. The West, however, has never presented any evidence of Russia's involvement in such activities.
You can share this story on social media: