Trump sets off Twitter storm after requesting thanks for firing James Comey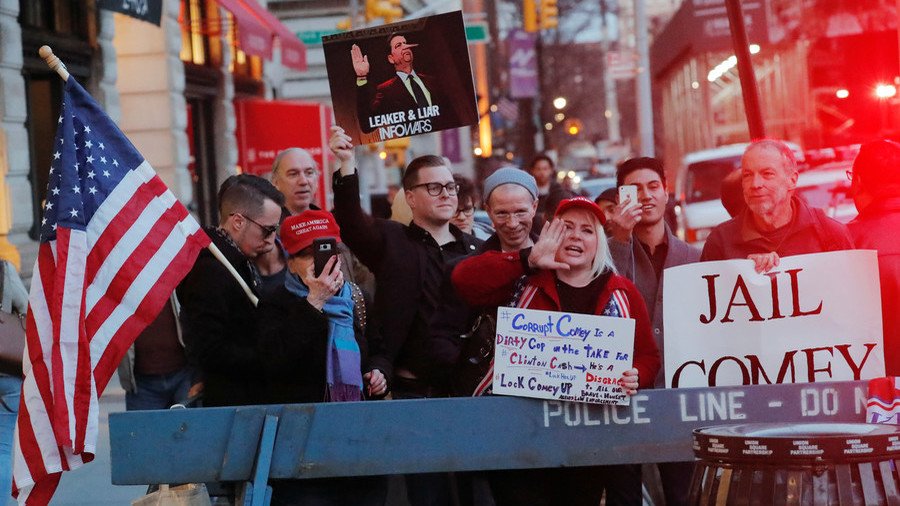 US President Donald Trump's suggestion that Americans should thank him for firing former FBI director James Comey backfired somewhat, setting off another Twitter storm.
Trump tweeted on Thursday afternoon, wondering why Americans had not yet started to thank him for Comey's firing and suggesting that they should start expressing their gratitude soon.
The tweet comes ahead of a Department of Justice report, which is expected to accuse the former FBI director of defying presidential authority on a number of occasions.
Inspector General Michael Horowitz's report is also expected to be critical of how Comey handled the FBI investigation into Hillary Clinton's use of a private email server while she was secretary of state.
Trump's tweet set off a firestorm of both criticism and support. The president's supporters tweeted in agreement, arguing that Comey's insubordination justified his firing.
Trump's critics, on the other hand, accused the president of attention-seeking behavior and opted to thank Comey for his service instead.
On Tuesday, Trump revealed his impatience for the DOJ report, bemoaning delays and saying he hoped that the report was not being tweaked to be less critical of either Comey or Clinton.
"What is taking so long with the Inspector General's Report on Crooked Hillary and Slippery James Comey," he wrote. "Numerous delays. Hope Report is not being changed and made weaker! There are so many horrible things to tell, the public has the right to know. Transparency!"
Think your friends would be interested? Share this story!
You can share this story on social media: