No preparation necessary: Trump says fate of North Korea summit rests on his 'attitude'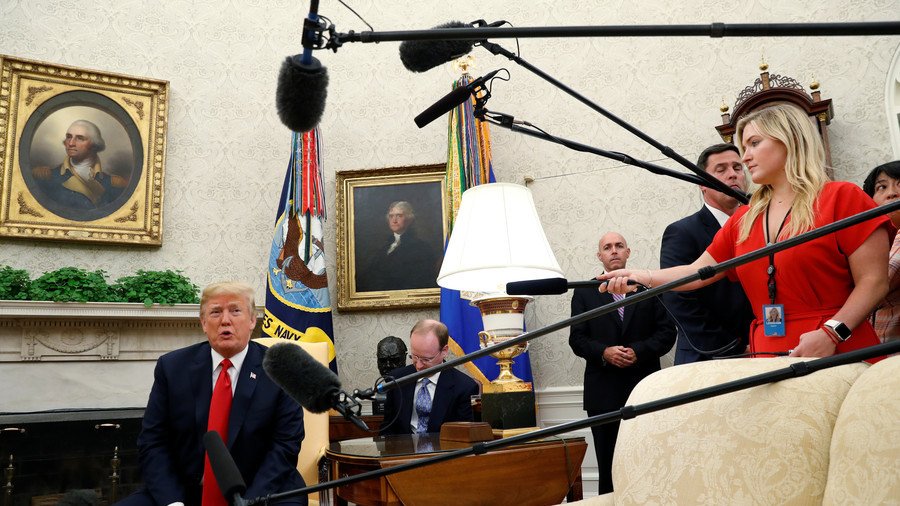 US President Donald Trump is not having sleepless nights over his upcoming summit with North Korean leader Kim Jong-un because the outcome will depend on his attitude, he told reporters today.
During an oval office meeting with Japanese Prime Minister Shinzo Abe, which was requested by Abe's office to discuss strategy ahead of the summit, Trump said he didn't believe he would have to prepare too much for the planned nuclear talks with Kim, because "it's about attitude."
"I think I'm very well prepared. I don't think I have to prepare very much. It's about attitude. It's about willingness to get things done," he said. Trump also dismissed the notion that the meeting, planned for June 12, would be a mere "photo op" and said it would be "exciting" and "fruitful."
"I think I'm very well prepared. I don't think I have to prepare very much. It's about attitude." Trump is talking about a nuclear weapons summit like he's someone who doesn't feel like stretching before a workout. pic.twitter.com/uCbgOniBus

— Adam Best (@adamcbest) June 7, 2018
"I don't think I have to prepare that much. It's all about attitude"-Trump on North Korea summit May we all have the confidence of a mediocre older white man

— Karen Attiah (@KarenAttiah) June 7, 2018
Trump reiterated his demand that North Korea would have to completely denuclearize as part of any deal made with Washington, and he said that sanctions could not be lifted if that did not happen.
"They have to denuke, if they don't denuclearize, that will not be acceptable," he said. "We cannot take sanctions off. The sanctions are extraordinarily powerful."
As for the planning and preparation, that is being done by Secretary of State Mike Pompeo, who has briefed Trump on a number of occasions in recent weeks and has held multiple meetings with North Korean officials.

The most hawkish member of Trump's foreign policy team, National Security Adviser John Bolton, has reportedly taken a backseat following comments he made suggesting that North Korea could follow the "Libya model" of disarmament. His comments raised eyebrows in Pyongyang, given that Libyan leader Muammar Gaddafi ended up dead after giving up his country's nuclear program in an attempt to foster better economic relations with the West.
You can share this story on social media: