Mysterious 'sonic attacks' prompt new evacuation of US diplomat from China – report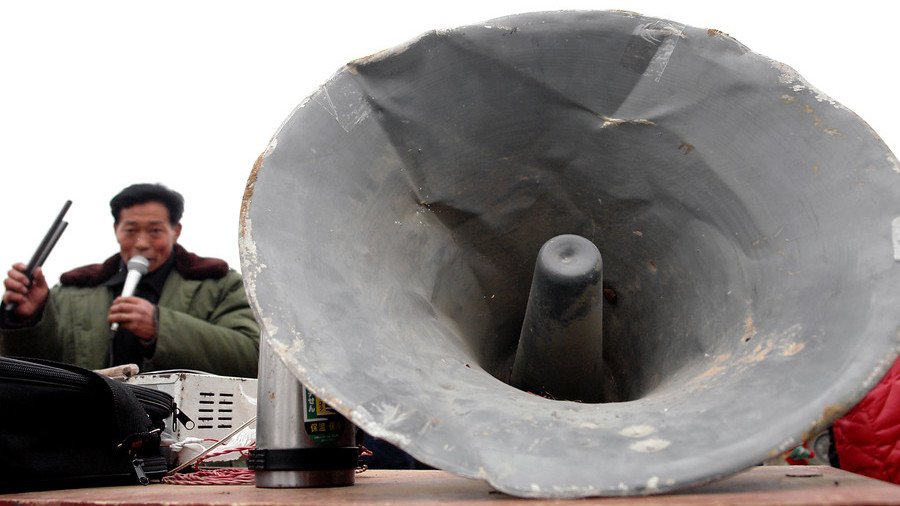 An employee at the US consulate in Guangzhou and his family have reportedly been evacuated from China upon suffering neurological symptoms after hearing strange sounds. Washington says it's taking the strange illness seriously.
The US State Department has said medical tests confirmed that at least one US government worker in China experienced the same type of a "medical incident" that US diplomats had suffered in Cuba after allegedly hearing some strange sounds.
US Department spokesperson Heather Nauert said that upon receiving medical confirmation that the the staffer displayed similar symptoms a team of medical professionals was dispatched to Guangzhou to "conduct screening of all US government employees and family members who requested it."
She has not specified how many Americans have already returned to the US from China, saying that "a number of individuals" were sent for "further evaluation and comprehensive assessment of their symptoms" to the US.
The New York Times reported on Wednesday, citing officials, that US diplomatic staff and their families in the southern Chinese city have been undergoing checks administered by a team of medics who were dispatched to China specifically for that purpose.
The employee that was flown back home was identified in the report as Mark A. Lenzi, a security engineering officer at the consulate. Lenzi, his wife, who also reportedly complained of hearing weird noises in their apartment, and their two children departed for the US on Wednesday evening.
The upscale apartment complex in question is said to house US government employees and other foreigners, as well as affluent Chinese dwellers.
While the cause of the mysterious ailment, which already claimed at least one US official in Guangzhou back in April, is still under scrutiny, US Secretary of State Mike Pompeo last month likened the symptoms displayed by the stricken worker to those experienced by US diplomats in Cuba.
"The medical indications are very similar, and entirely consistent with, the medical indications that were taking place to Americans working in Cuba," he told Congress in May.
It was reported earlier this week that the State Department has established a dedicated taskforce to look into the "unexplained health incidents" with US diplomats, which have become of a growing concern to the White House. The task force, which was touted by Pompeo last month, will be an umbrella body to investigate, identify and treat the diplomatic staff and their close ones who were subjected to the attacks.
A State Department official told CNN at the time that it was "currently reviewing the incident in China and determining how best to proceed."
While US officials, including Pompeo, keep drawing parallels between the incidents in China and Cuba, with the latter being dubbed "health attacks" by the State Department, several reports have cast doubt on the claims that the diplomats were deliberately targeted by some sort of sinister technology in the first place.
An FBI report in January failed to uncover any evidence to support the allegations that sonic waves were used against the US diplomats.
Cuban authorities, meanwhile, repeatedly denied any involvement in the supposed "attacks," noting that Washington might be peddling the narrative in order to fan anti-Cuban sentiment.
With no clear answers as to what actually happened to the US diplomats that have fallen ill, speculations have been rife, and a series of scientific and much less exotic explanations than a mysterious sound weapon have been offered. One of the theories is that the diplomats were caught in the conflicting waves generated by listening devices that are placed too close to each other.
You can share this story on social media: