'Only world leader I celebrated my birthday with' – Putin reveals his relationship with Xi Jinping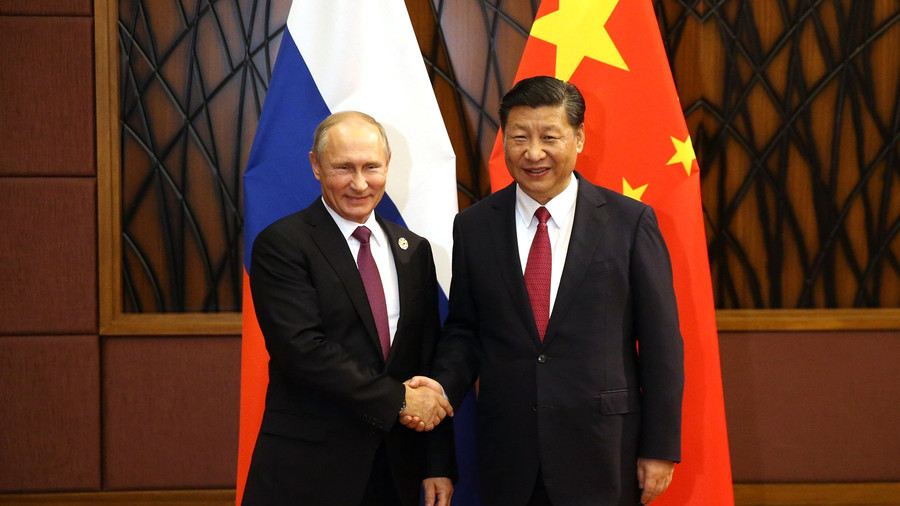 Vladimir Putin has described his Chinese President Xi Jinping as a "reliable partner and good friend," striving for the good of his people. They even celebrated Putin's birthday together once, by having a shot of vodka, naturally.
Russia's president shared his thoughts on the special relationship with China's leader in an exclusive interview with the China Media Group.
"I think Chairman Xi Jinping is the only one among all the world leaders, to have celebrated my birthday with me," Putin said, referring to his 61st birthday, which he marked at the Asia-Pacific Economic Cooperation (APEC) forum on Bali back in 2013. "I won't hide it, we had a shot of vodka, sliced some sausage."
"He is a very accessible and a very sincere person. But at the same time a very reliable partner. One can be sure that if we negotiate something with President Xi Jinping, then I, for my part, and I know that he for his part, we always strive to fulfill our obligations," Putin said.
Apart from being a "good and reliable friend," Xi Jinping is "a good analyst and it is interesting to discuss outstanding international issues, economy problems with him," the Russian leader stated. Xi Jinping and Putin also have a lot in common in their approach to statesmanship.
"He strives to achieve a maximum result in his work for the benefit of every person in his own country," he said. "This goal can be achieved in different ways and using different instruments, but the goal is the only one, and we in Russia can have no other goal than improving the lives of our citizens."
Like this story? Share it with a friend!
You can share this story on social media: