'I see no need to hide': Putin on his shirtless pics that swept the Internet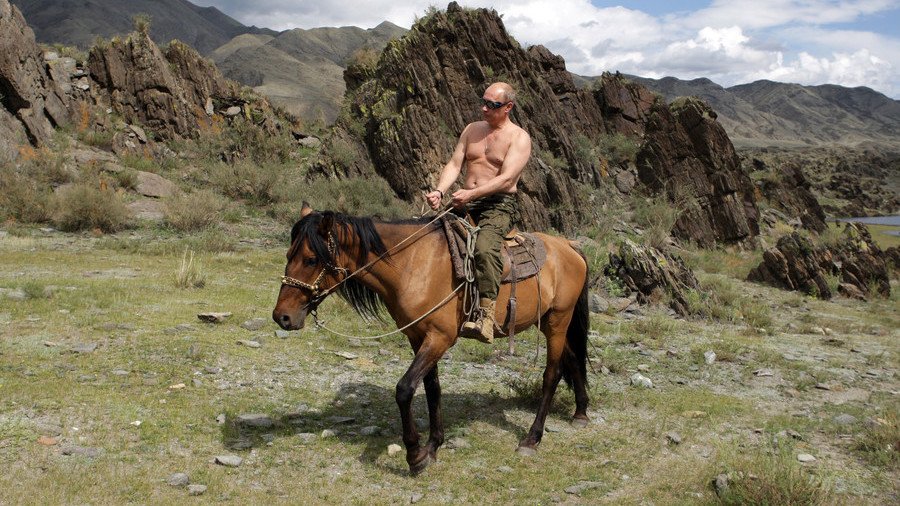 Russian President Vladimir Putin has said he sees no ill in those meme-triggering photos of him enjoying a day-off without his shirt on. There's no deep meaning, it's just that he has nothing to hide, Putin told Austrian TV.
The Kremlin-released photos of shirtless Putin taking a dip in icy waters, fishing in a mountain lake in Siberia, or that never-aging classic of him riding a horse, instantly became Internet sensations and sparked epic photoshop battles, that caused some to believe that the Russian President could have actually ridden a bear.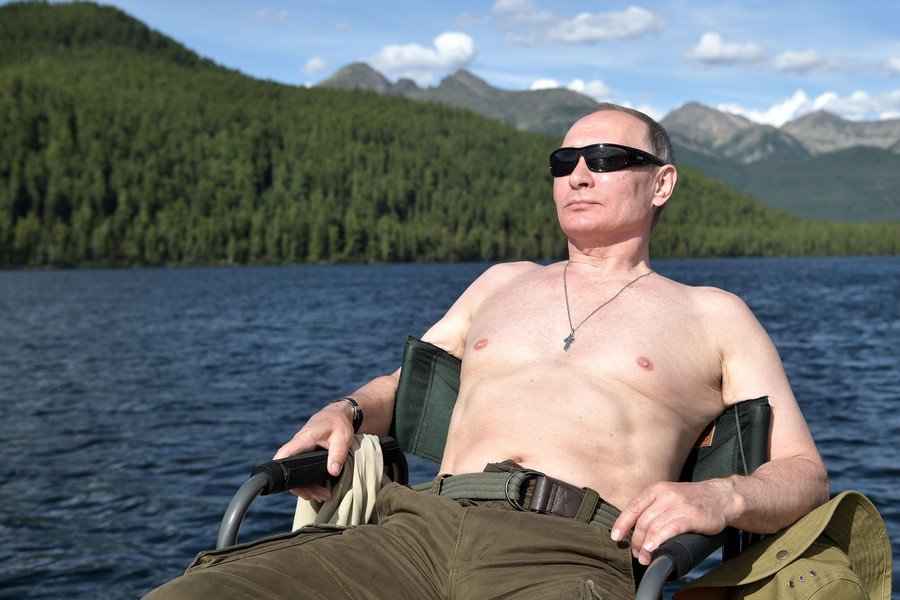 While the western media keep going haywire every time they see a fresh batch of bare-chested Putin pics, with experts doing in-depth analyses of their impact on his image and electoral prospects, the Austrian journalist who has interviewed Putin ahead of his Vienna visit asked him about the "true story" behind what he called the "half-naked" photos of the Russian leader.
But Putin was having none of it, responding in his typical tongue-in-cheek style.
"You said 'half-naked' not 'naked,' thank God. When I am on vacation I see no need to hide behind the bushes, and there is nothing wrong with that," he said.
While there's hardly any other world leader that is getting asked this type of question on a regular basis, the pictures, however old, continue to stir the imagination of mainstream media, especially in the West. Just several months ago, NBC journalist Megyn Kelly asked the Russian President virtually the same.
"There are many photos of me at work, but no one cares about them. I've seen the pictures of me riding a bear, but I never did it. But such images do exist," Putin answered then.
Like this story? Share it with a friend!
You can share this story on social media: