Putin's new super-limo motorcade filmed leaving Kremlin (VIDEO)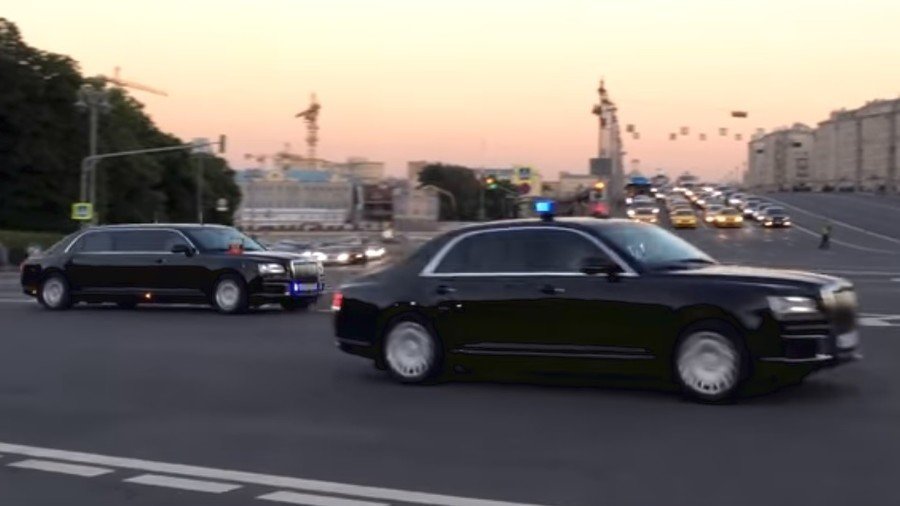 The motorcade of Russian President Vladimir Putin appears to have fully switched to the new domestic Aurus brand, new footage of the convoy indicates.
A YouTube video published on Tuesday shows the cars leaving the Kremlin through the Borovitskaya tower gate. The police-escorted motorcade included the presidential limo, two sedan cars and five minivans, all from the new Aurus brand.
The premium car line was in development since 2012 and first revealed to the public during the May inauguration of Putin. The project is partially a matter of prestige for the Russian government and partially a way to kickstart high-end automobile production in the country, which previously produced only vehicles for the mass market.The producers of the Aurus line say they took care to produce as many parts as possible domestically.
READ MORE: Putin's Aurus Senat vs Trump's Beast: How do cars #1 fare? (PHOTO, VIDEO)
The new brand is expected to be heavily promoted during a car show in Moscow in the fall.
If you like this story, share it with a friend!
You can share this story on social media: