US government employee suffers brain injury after hearing 'abnormal sound' in China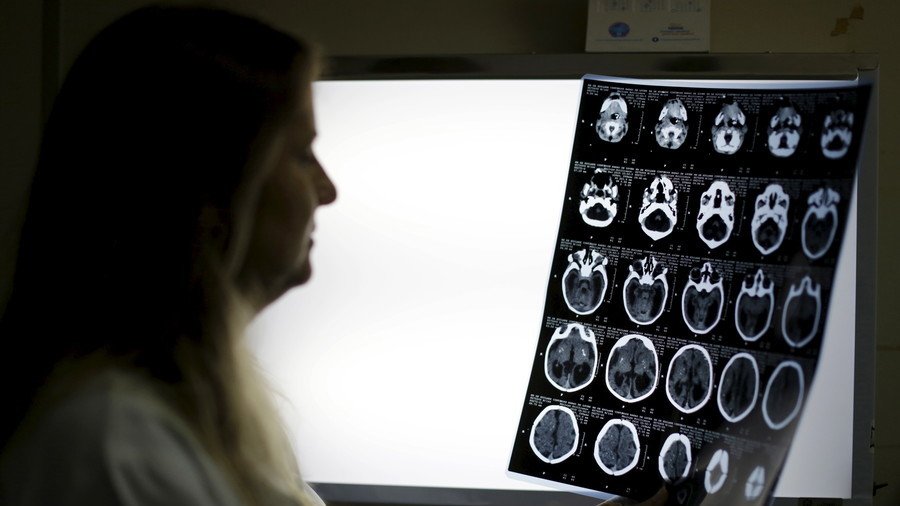 A US government worker has reportedly suffered a mild brain injury after hearing an "abnormal sound" while working in China. The incident has sparked comparisons to last year's alleged 'sonic attack' on US diplomats in Cuba.
The US State Department issued a health warning to its citizens based in China outlining the mysterious case. "A US government employee in China recently reported subtle and vague, but abnormal, sensations of sound and pressure," the statement said, adding that it has informed all official staff based in the country of the case.
READ MORE: 'US closes, Cuba opens': Havana eases entry for Cuban-Americans amid 'sonic attack' row
In a statement to RT the US State Department said it learned that the employee had symptoms similar to that of a patient with mild traumatic brain injury on May 18.
The unnamed employee assigned to Guangzhou, where an American consulate is located, first began experiencing a variety of physical symptoms from late 2017 and reported it in late March, according to the department.
The State Department said it was not aware of any similar incidents in China but warned anyone who experienced "unusual acute auditory or sensory phenomena accompanied by unusual sounds or piercing noises," to leave the location immediately.
A medical team will be sent to Guangzhou early next week to conduct medical evaluations for any consulate employees who request it. The Chinese government have confirmed they are investigating the incident and taking appropriate measures.
The incident echoes a similar spate of reports from the US Embassy in Cuba last year where 21 staff members suffered from an unexplained ailment. The victims reported a set of neurological symptoms typically associated with a brain injury, and one theory touted at the time was that they had been targeted by a 'sonic attack.'
US Secretary of State Mike Pompeo claimed the incident bore similarities to that in Cuba.
"The medical indications are very similar, and entirely consistent with, the medical indications that were taking place to Americans working in Cuba," Pompeo said Wednesday.
The US State Department expelled two diplomats from the Cuban Embassy in Washington and launched an investigation into the Cuban government's possible involvement in the incident. Havana denied the allegation from the outset.
Later, scientific studies cast further doubt on the 'sonic attack' scenario, with one suggesting that such a weapon would be inaudible to humans while another proposed that it could have been caused by listening devices being placed too close together.
The row over the mysterious incidents has strained relations between the countries and resulted in the permanent downsizing of operations at the US embassy in Cuba.
Think your friends would be interested? Share this story!
You can share this story on social media: