Twitter in shambles as Miss America ditches bikini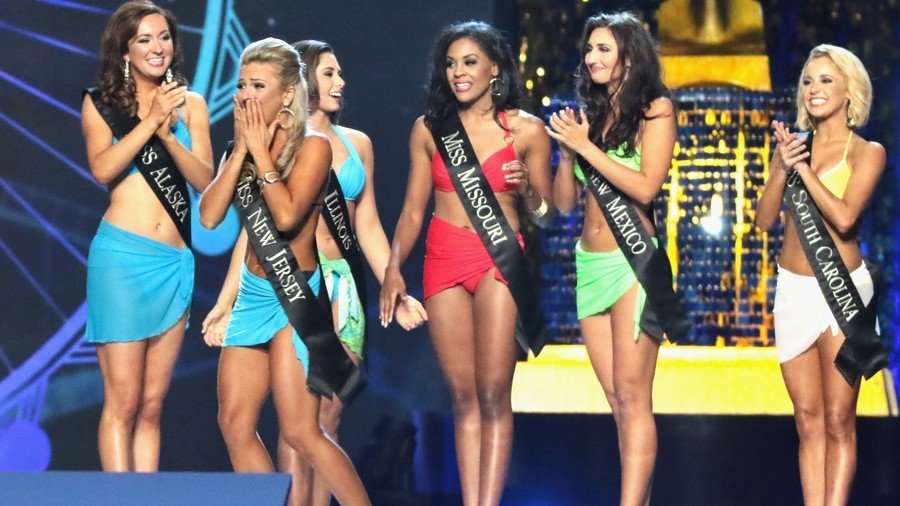 The Miss America beauty pageant, conceived a century ago as a bathing suit contest, has caused uproar after saying it's ditching the iconic bikini contest. Instead of "physical appearance" it'll judge the candidates by their wits.
"We are no longer a pageant, we are a competition," Gretchen Carlson, the chairwoman of the board of trustees for the Miss America Organization told the ABC's Good Morning America on Tuesday. "We will no longer judge our candidates on their outward physical appearance. That's huge, and that means that we will no longer have a swimsuit competition and that is official."
READ MORE: Bikini-clad cabin crew ditched for flights to Muslim country
From now on, the main criteria will be "what comes out of [the contestants'] mouths," Carlson stated, specifically "when they talk about their social-impact initiatives."
While some welcomed the announcement, it was largely met with a storm of online mockery.
Some users were not satisfied with the scrapping of the bikini contest alone and jokingly suggested to conceal the looks of the contestants altogether. Many supported an idea to dress them into full veils.
Others suggested the contest should be held entirely in darkness to not offend anyone and focus on the personalities of the contestants, while forecasting an incoming meme storm, mocking such an event.
Many urged the beauty pageant to shut down completely instead of revising its program. Some argued that the bikini contest was actually the only part of the event worth watching, while the others claimed that the whole concept of a "beauty contest" was "offensive and sexist."
Excluding the appearance of the contestants from the criteria list effectively meant that Miss America would not be a beauty pageant any longer, some users pointed out.
Then there were those who read between the lines of what the statement of Carlson, herself Miss America 1989, said. They suggested that the move to ditch bikinis meant the contestants will appear before the audience full-nude instead.
Others argued that the alleged "offensive" nature of the contest can be balanced out by a similar event for men sporting swimming trunks – in the name of equality.
Like this story? Share it with a friend!
You can share this story on social media: