Trump wants Samantha Bee fired for calling Ivanka a 'c**t'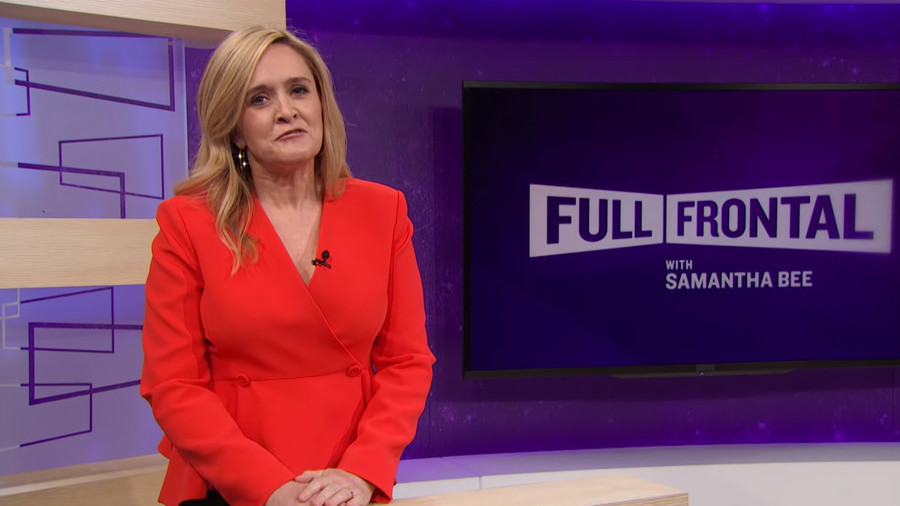 President Trump has called for TV host Samantha Bee to be fired, after she called Trump's daughter Ivanka a "feckless c**t." Advertisers have distanced themselves from Bee as a Twitter war over the host's words rages on.
"Why aren't they firing no talent Samantha Bee for the horrible language used on her low ratings show?," the president tweeted on Friday. "A total double standard but that's O.K., we are Winning, and will be doing so for a long time to come!"
Bee, who hosts TBS' 'Full Frontal', made her vulgar comments after Ivanka Trump shared an innocuous snap of herself hugging her baby son on Twitter. She had been criticized for posting the photo amid reports that the Office of Refugee Resettlement managed to lose track of 1,500 migrant children in the last three months of 2017.
"You know, Ivanka, that's a beautiful photo of you and your child," Bee said. "But let me just say, one mother to another, do something about your dad's immigration practices you feckless c**t!"
Bee then implied that Trump should seduce her father into reforming his immigration policies.
"He listens to you! Put on something tight and low cut and tell your father to f---ing stop it. Tell him it was an Obama thing and see how it goes," she concluded.
Bee later apologized, admitting that she "crossed a line." Higher-ups at her network also issued a watery apology statement.
"Samantha Bee has taken the right action in apologizing for the vile and inappropriate language she used about Ivanka Trump last night," the statement read. "Those words should not have been aired. It was our mistake too, and we regret it."
Conscious of the bottom line, Bee's sponsors began to pull their ads from her show in the wake of the controversy. Autotrader and State Farm both suspended their sponsorship on Thursday, with Autotrader describing Bee's language as "offensive and unacceptable."
TBS' response is a far cry from the response of ABC to a racially-charged tweet by sitcom star Roseanne Barr earlier this week. Barr's sitcom, which had been a smash hit since returning to TV this year after a 22-year hiatus, was abruptly canceled on Tuesday after Barr implied that former White House adviser Valerie Jarrett looked like the "muslim brotherhood & planet of the apes had a baby."
In a series of tweets, Barr bashed Hillary and Chelsea Clinton, as well as liberal billionaire George Soros, all regular targets for the mouthy conservative star. Her firing immediately ignited debate over an apparent double standard, where conservatives are lambasted for offensive statements, while liberals escape punishment.
In particular, Twitter users took offense at the fact that Barr had her show pulled instantly, while MSNBC host Joy Reid got away with multiple anti-Muslim and anti-gay blog posts by claiming she was hacked – an excuse nobody believed and experts ruled out as very unlikely.
The same debate continues on Twitter, with the same claims of a double standard alive and well.
Other users defended the double standard, claiming that racially charged statements deserve different treatment than regular old vulgarities. And if you disagree, well that makes you a racist too.
A small minority of Twitter users argued that everybody should just calm down and stop taking words so seriously.
Regardless of the outcome of this case, the fact is that despite the First Amendment guaranteeing free speech, anybody is just one bad tweet away from getting fired.
You can share this story on social media: