NJ mayor says cop caught punching woman in head 'just doing his job' (VIDEO)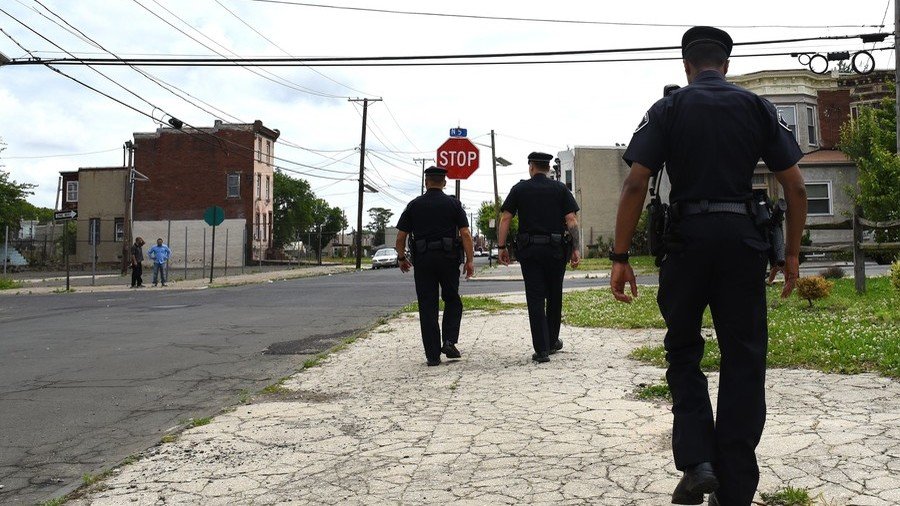 A New Jersey city mayor has defended one of his police officers after a video showing him punching a young woman in the head went viral, insisting she "refused to comply" with instructions.
Wildwood Mayor Ernie Troiano Jr told NJ.com, said that "the police were doing their job" when arresting 20-year-old Emily Weinman on a New Jersey beach. Footage of Weinman's arrest went viral over the weekend after being posted on Twitter.
"If our officers are wrong, they're wrong and they'll be handled as such," Troiano said. "But when push comes to shove, I think our police officers did what they had to do."
The video shows Weinman being pinned to the ground by two police officers as people in the background shout "stop resisting." One officer then punches her twice in the head before pinning her face-down in the sand while another pins her legs to the ground. The police appear to handcuff Weinman before the clip ends.
According to police, Weinman has been charged with: "Aggravated Assault on a Police Officer (2 Counts), Aggravated Assault by Spitting Bodily Fluids at/on a Police Officer, Disorderly Conduct, Resisting Arrest, Obstruction and Minor in Possession of Alcohol."
The police also said that an internal affairs investigation has been opened into the incident. While Police Chief Robert Regalbuto found the video alarming, he said he does "not want to rush to any judgement" until after the inquiry.
In a deleted Facebook post, previously seen by RT.com, Weinman said that she was on the beach with her partner, her 18-month-old baby, and a friend when she was approached by police.
She said that she was underage, and had alcohol in her possession on the beach, but that she had not consumed any. Weinman said she had passed a breathalyzer test after which she refused to give her name to the officer, who then threatened to arrest her.
"I tripped and fell and the cop tackled me to the ground and smashed my head into the sand," Weinman wrote.
READ MORE: NJ cop caught on camera punching girl in the head (VIDEO)
According to Troiano, the city is "taking an aggressive stance to end [underage drinking]."
"That is not a hard thing to do. Just obey the laws. It is amazing the amount of people that just believe they can drink. It is amazing the amount of kids who come down here and just feel like the law doesn't pertain to them," he added.
Social media users slammed the mayor for his comments, saying the young woman was "thrown like a rag doll" by the arresting officers in the alarming footage.
Think your friends would be interested? Share this story!
You can share this story on social media: