US officials cross into North Korea 'to prepare Trump-Kim talks' – report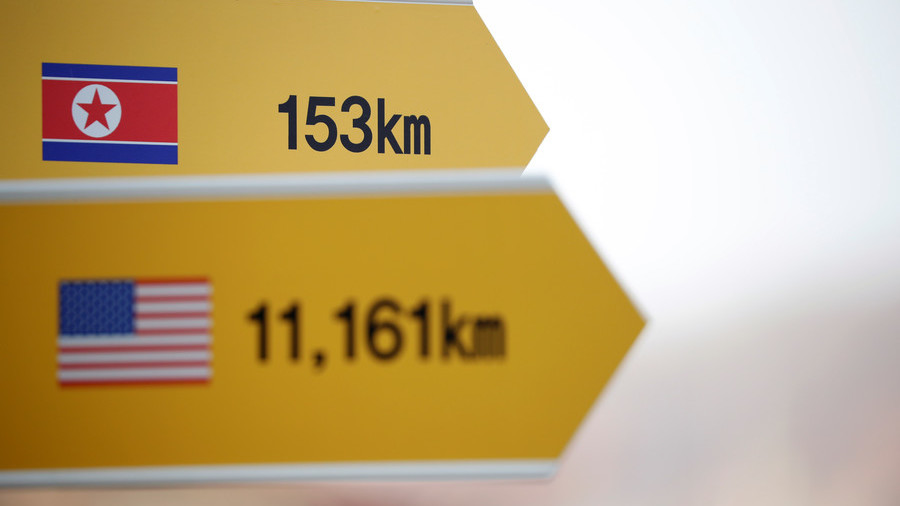 US officials have arrived in North Korea to start preparations for still-unconfirmed talks between Donald Trump and Kim Jong-un, the Washington Post reported after conflicting signals from the US president on the meeting's fate.
Former US ambassador to South Korea, Sung Kim, crossed into North Korea on Sunday to hold talks with Pyongyang's Vice-Foreign Minister, Choe Son Hui, a source familiar with the matter told the paper.
The US envoy is accompanied by Allison Hooker, the Korea specialist on the National Security Council and an undisclosed official from the Defense Department, the source said.
The meetings between the officials from Washington and Pyongyang are expected to continue on Monday and Tuesday with the aim of organizing "any summit" between Trump and Kim on the North Korean nuclear program, it added.
According to the source, Sung Kim and Choe know each other well as they were both involved in nuclear talks in previous years.
The much-anticipated summit on the Korean nuclear crisis was initially scheduled for June 12 in Singapore. Trump then confused the international community by saying he was cancelling the talks with Kim over "tremendous anger and open hostility" in Pyongyang's statements.
A day later, however, the US leader hinted that the meeting may still take place, citing "very productive talks" with North Korea and its commitment to finding a diplomatic solution to the nuclear issue.
Like this story? Share it with a friend!