Sesame Street suing creators of movie with puppet sex & murder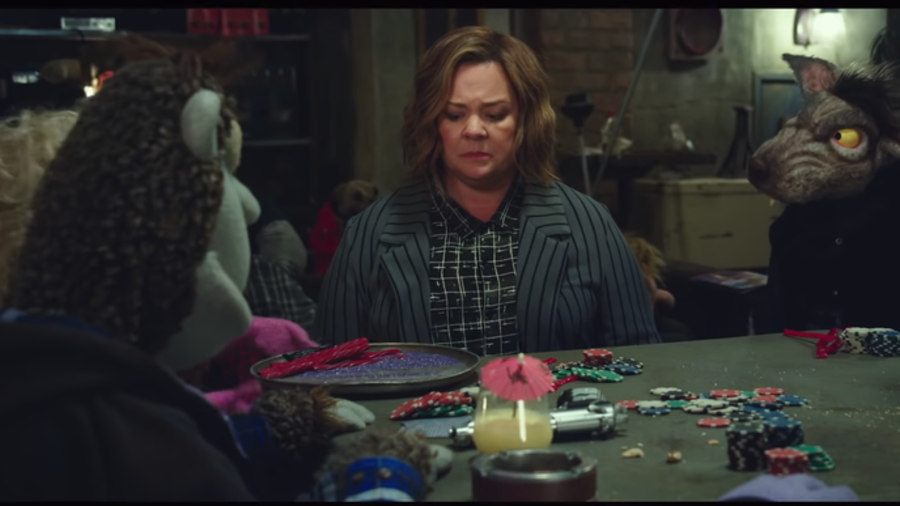 Sesame Workshop has filed a lawsuit against "The Happytime Murders," a film where puppets have sex, drugs and shoot each other alongside humans. The creators of the iconic kids' show say it's being tarnished by the crass comedy.
Sesame Workshop, the parent company behind the long-running show Sesame Street, argued in the complaint filed in New York on Thursday that the STX Productions' upcoming comedy starring Melissa McCarthy has "diluted and defiled" the pre-school children's program by exploiting its mark and brand in the movie trailer.
The red band trailer released earlier in May features an explicit scene of two puppets having sex that involves (what appears to be) ejaculation, McCarthy's character snorting ecstasy surrounded by gangster-like puppets, and a whole lot of bad-mouthing.
The trailer, which is by no means kids-friendly, makes a reference to the renowned children's show with the tagline: "No Sesame. Only Street."
Sesame Workshop argued that STX deliberately dropped its name in the trailer "intent on seeding confusion in the mind of the public" since both the original Sesame Street's Muppets and "The Happytime Murders" are distinctly different works made by the same company, The Jim Henson Company. The son of late Jim Henson, Brian, is the director of the new movie.
While the situation seems to be no laughing matter to Sesame Workshop, which lamented that "the threat of irreparable injury" posed to Sesame's brand "cannot be overstated," the STX has only sniffed at the allegations so far, issuing a response under the name of one of the comedy's puppet characters, Fred.
READ MORE: Sony forced to apologize for CGI rabbits' 'allergy bullying' in kids' film (RT DEBATE)
"We're incredibly pleased with the early reaction to the film and how well the trailer has been received by its intended audience. While we're disappointed that Sesame Street does not share in the fun, we are confident in our legal position," the statement reads, adding that the STX "loved the idea" of joining forces with Brian Henson and the Jim Henson Company "to tell the untold story of the active lives of Henson puppets" away from children's eyes.
The movie is set to premiere in the US on August 17. However, it may not go that smoothly, as the NYC judge has set the case hearing for May 30.
Like this story? Share it with a friend!
You can share this story on social media: