'No question' Trump might walk away from summit with Kim – Pence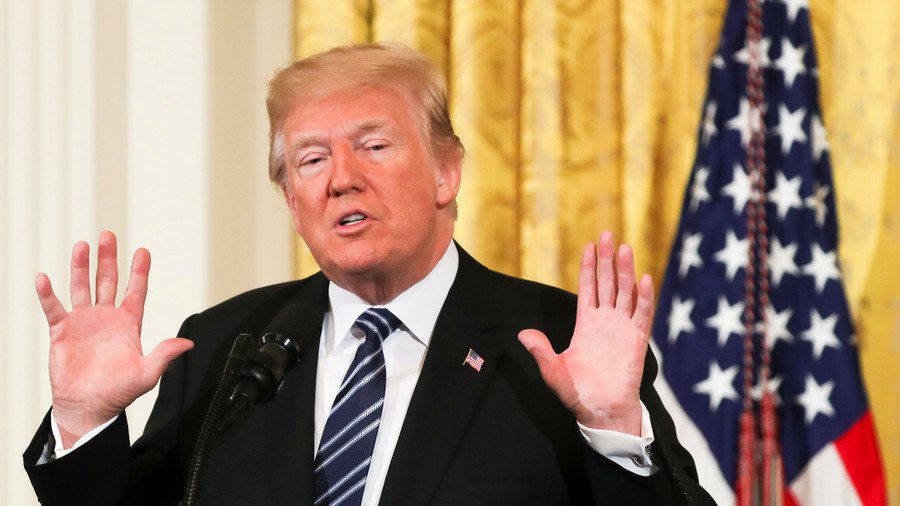 US Vice President Mike Pence has said that President Donald Trump is still considering canceling the scheduled summit with North Korean leader Kim Jong-un, and that the military option has never been off the table.
The Trump administration will not fall for the same trap with North Korea as its predecessors did, Pence said, hinting that the much-hyped summit between the US and North Korean leaders might be off the table if Trump feels he is being "played."
"The Clinton administration, even the Bush administration got played in the past. We offered concessions to the North Korean regime in exchange to the promises to end up the nuclear weapons program only to see them break those promises and abandon them," Pence said in an interview with Fox News' Martha MacCallum on Monday.
"It would be a great mistake for Kim Jong-un to think he could play Donald Trump," Pence said.
Asked if that means Trump might still walk away from the hugely anticipated meeting in Singapore on June 12, Pence did not rule it out.
"There's no question, but we hope for better. We really hope that Kim Jong-un will seize the opportunity to dismantle his nuclear weapons and do so by peaceful means," Pence said.
He also dismissed the notion that Trump will not let the meeting be derailed to avoid hurting his image. "I don't think President Trump is thinking about public relations, he's thinking about peace," Pence said.
The fate of the Trump-Kim summit has been hanging in the balance in light of the ongoing US-South Korean Max Thunder air force drills, and recent remarks by US National Security Adviser John Bolton that North Korea should strike a deal similar to that Libya made in 2003. Eight years after Libya gave up its nuclear weapons, its leader, Muammar Gaddafi, was overthrown and brutally murdered in NATO-backed unrest.
Faced with outrage from Pyongyang and the possibility of a diplomatic fiasco, Trump was then forced to contradict his own national security adviser, denying that Washington was considering applying the "Libyan model" to North Korea.
Pence, however, rekindled the issue and the North's concerns, hinting that the Libyan scenario can be still implemented if the countries fail to reach a deal ensuring a nuclear-free Korean Peninsula.
"You know, there was some talk of the Libyan model last week. And as the president made clear, this will only end like the Libyan model ended if Kim Jong-un doesn't make a deal," Pence said, noting that his stark warning is "more of a fact" than a threat.
Asked if a military option would be back on the table if negotiations do not bear fruit, Pence said "it never came off."
With Pyongyang threatening to call off the summit, Trump on Monday discussed the upcoming meeting with South Korean President Moon Jae-in ahead of their own meeting at the White House on Tuesday.
It comes after North Korea last week reignited the war of words with Washington and Seoul and pulled out of high-level talks with South Korea citing the two allies' provocative drills at its doorstep.
You can share this story on social media: