Hawaii 'laze' alert: Even lava cooling in the sea is horrendously dangerous (PHOTOS, VIDEO)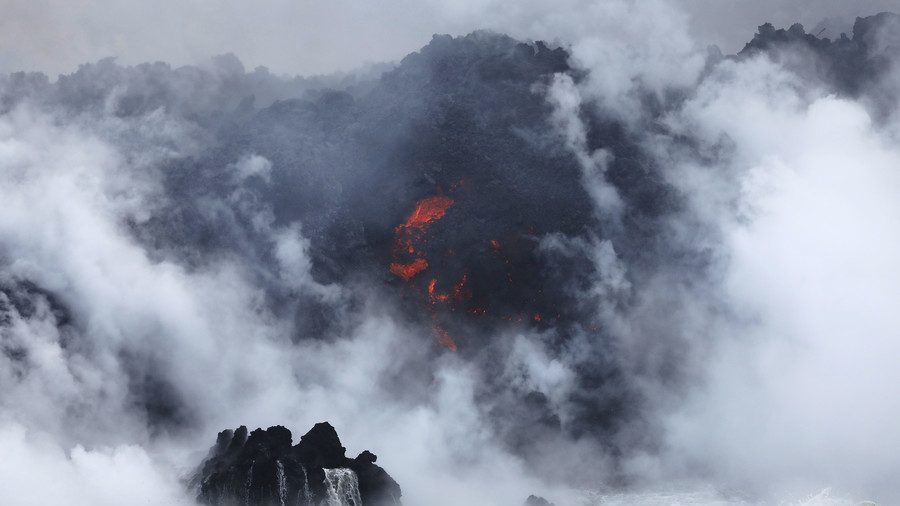 Hawaii residents are facing a new threat from the Kilauea volcano as lava has begun to flow into the ocean, creating an acutely acidic side-product called 'laze.'
Laze, incorporating the words 'lava' and 'haze,' is a mix of hydrochloric acid, steam and fine glass particles. It is created when super-hot lava hits the cooler sea water. It can cause lung, eye and skin irritation.
Civil defense authorities are warning residents to stay away from any lava stream entering the ocean. "Be aware that the laze plume travels with the wind and can change direction without warning," officials said.
Two lava flows have poured into the ocean near MacKenzie State Park, leading authorities to block access to the area. The US Coast Guard is continuing to monitor the situation.
Northeasterly winds are expected to confine the risk of exposure to laze to the southern and western portions of Hawaii's Big Island this week, according to Accuweather. The latest threat follows reports of the first direct injury from a lava flow, when a man was seriously injured on the balcony of his own home after being struck by a lava splatter.
READ MORE: Man injured by lava during eruption in Hawaii, experts call for wider evacuations (VIDEOS)
More than 20 fissures have opened since the volcano's latest burst of activity began on May 3. Thousands of residents have been evacuated and at least two dozen homes, along with several other structures, have been destroyed by lava.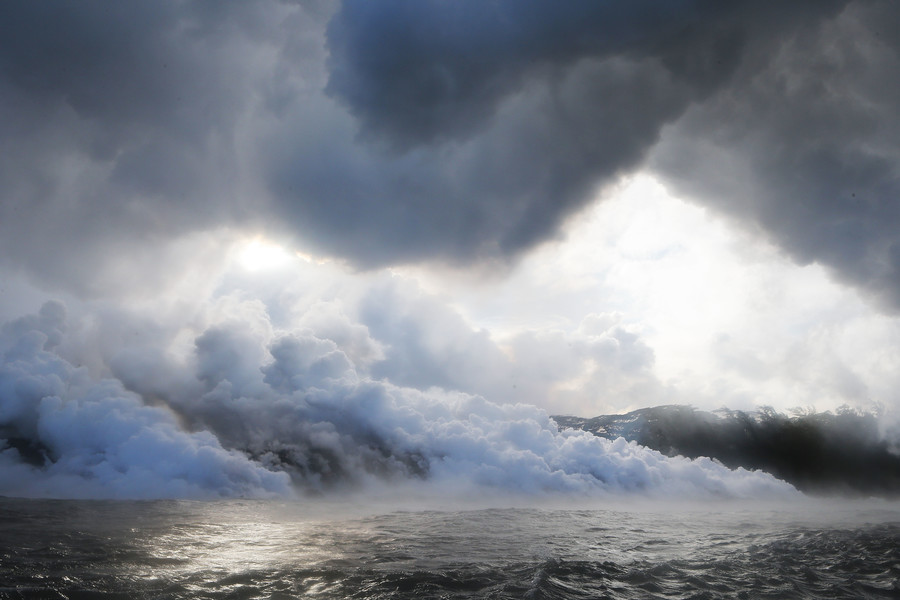 If you like this story, share it with a friend!
You can share this story on social media: