'Outrage machine' in high gear after tweet about childless women sparks liberal anger
Published time: 18 May, 2018 18:00
Edited time: 19 May, 2018 10:16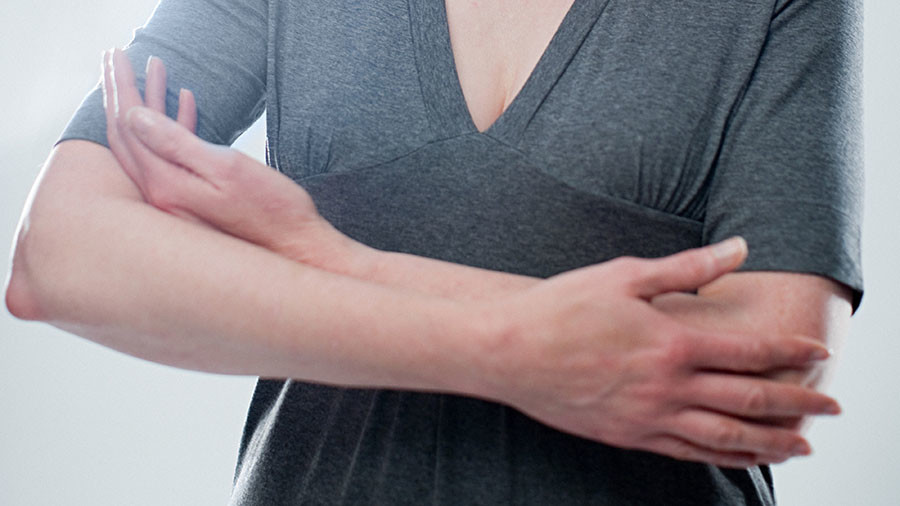 After posting a tweet questioning the sanity of childless women, outspoken black conservative commentator Candace Owens has blasted the "liberal outrage machine" for its furious response.
Owens tweeted on Thursday about a conversation she had with a colleague, who speculated that not having children might be mentally unhealthy for women, telling her: "If you don't use your eggs they scramble."
"Interesting theory presented to me at lunch. Do you guys think something bio-chemically happens to women who don't marry and/or have children? Evidentiary support: @chelseahandler @kathygriffin @SarahKSilverman," read her tweet.
Instead of robust debate, Owens got a swift, brutal, and emotional response. Comedians Silverman and Griffin weighed in to the debate, as did CNN's Jake Tapper and Ellen Show producer Andy Lassner, who demanded that Owens delete her tweet and apologize to every woman in the world without children.
Never missing an opportunity to throw shade at the right, Tapper took aim at Owens, using her links to the Trump administration to discredit her. Owens is currently the communications director of Turning Point USA, a conservative student movement praised by Donald Trump, despite accusations of racism from within the organization.
"Come on @jaketapper, I think everyone can admit that @kathygriffin and @chelseahandler are unhinged (as is your entire network)," she hit back.
"Delete this tweet. Then apologize to these three women. Then apologize to all unmarried women. Then apologize to all women who haven't had kids. Then apologize to all women who can't have kids. Then delete your account," Lassner seethed.
To Owens, the vitriolic response was an example of liberal America's 'outrage on steroids' culture.
"LOL I will be doing none of the below," she replied. "Sorry leftists, but the liberal outrage machine is out of service! Thought-policing no longer works to shut down conversations and debates."
In the Trump era, Chelsea Handler, Sarah Silverman and Kathy Griffin have all become increasingly political. Handler's twitter feed is littered with anti-Trump posts, Silverman has attacked Trump for his recent "animals" comment on MS-13 gang members, and Griffin drew fire last year for posing for a picture with a mockup of the president's bloodied and severed head.
In a video posted later that day, Owens, who is also unmarried and childless, said that she simply thought her friend's comment was an interesting theory. She explained why she singled out the three comedians to make her point:
"They're obsessed with Trump, they're obsessed with moral policing," she said. "What does that? Is it because they don't have something that they can police morally? Isn't that part of being a mother?"
"Since Kathy Griffin and Sarah Silverman and Chelsea Handler are all in the business of calling everybody else crazy and deplorable, and it always goes unchecked, they should be totally fine with me adding them and saying something about their lives."
To Twitter's moral police force however, Owens' tweet was seen as a personal attack:
Owens shot to prominence last month after Kanye West mentioned her in his stream-of-consciousness Twitter musings.