Freedom of speech but no freedom of thought: Kanye floods Twitter with political and life advice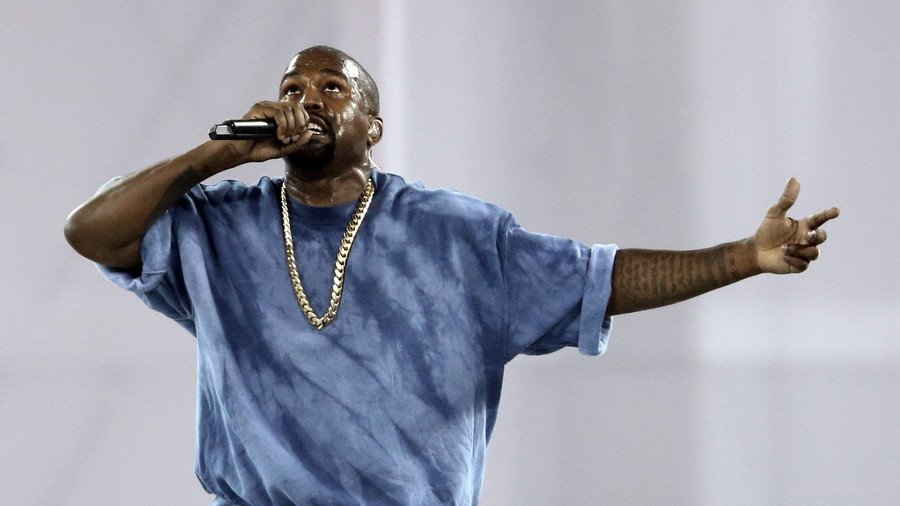 Kanye West is back on Twitter and he's getting political, dispensing thoughts and musings on Black Lives Matter, freedom of thought and capitalism, and sparking some controversial reactions.
The rapper had taken a one-year hiatus from Twitter for unknown reasons, but it looks like he now has lots to say. Here are the most interesting snippets of Kanye's thoughts.
1. "I love the way Candace Owens thinks"
This tweet immediately stirred controversy. Candace Owens is a black activist known for her opposition to the Black Lives Matter movement. She is the communications director for the Trump administration-linked Turning Point USA and specializes in "urban engagement," delivering right-wing messages to college campuses across America.
2. "Constantly bringing up the past keeps you stuck there"
West followed up his tweet about Owens with what appear to be a series of thoughts on how black Americans see themselves as "victims". In one Tweet, he called "self-victimization" a "desease" and in another lamented that, while slavery no longer exists in America, slavery is still a"mentality" for some people.
3. "The thought police want to suppress freedom of thought"
Seemingly in response to a backlash to his support of Owens, West went on another rant about how the "thought police" are trying to suppress him for his beliefs. "We have freedom of speech but not freedom of thought," he wrote in another tweet.
4. "Don't follow crowds."
West has also offered up some life advice about following your feelings and not the "thoughts that have been placed in our heads" by other people. "Don't follow crowds. Follow the innate feelings inside of you. Do what you feel not what you think," the rapper wrote.
5. "Hard-core capitalists" are bad
In a series of tweets about how some people have the ability to "shift consciousness" while others don't, West vented his frustration with "hard-core capitalists" who are "creating the illusion that the value of money is worth more than the value of time and friends."
Presumably, the advice about not following crowds and hard-core capitalism being bad will be suspended when West releases his new "Yeezy" shoes, or drops a new album.
6. "Controversy is my gym"
In what could easily become the lyrics of a new song, West tweeted about how he values truth and is not afraid of controversy. "Truth is my goal. Controversy is my gym. I'll do a hundred reps of controversy for a 6 pack of truth," he wrote.
You can almost hear him rapping it.
7. "I'm in the future"
In a tweet about how much he loves his new Tesla car, West thanked SpaceX CEO Elon Musk. "I heard these are really good for the environment," he mused in another tweet, presumably about the Tesla
8. "To fear God makes no sense"
West has also dipped into religion in his latest tweets, criticizing the idea that people should be "God fearing" and calling this a "dated mentality".
That kind of mentality is "used to control people," he wrote. "We are in the future. If God is love and love it's [sic] the opposite of fear then... to fear God makes no sense."
But it's not just Twitter. West has been getting political elsewhere, too. In an conversation with Hot 97 radio host Ebro Darden, West reportedly said he loved President Donald Trump.
But the rapper has had a tumultuous relationship with the president. West famously met with the then president-elect at Trump Tower in New York in 2016 to "discuss multicultural issues" — but later deleted his pro-Trump tweets, after the president's so-called 'Muslim ban' was introduced.
West's relationship with former president Barack Obama was also the subject of controversy. Following West's infamous interruption of Taylor Swift's acceptance speech at the 2009 MTV Video Music Awards, Obama called West a "jackass" in a leaked tape from a CNBC interview.
In 2015, West boasted that Obama had called him at home — a claim that the former president denied. "I don't think I've got his home number," Obama said.
You can share this story on social media: