'Ultimately done damage': Haspel condemns CIA torture in attempt to win over Democrats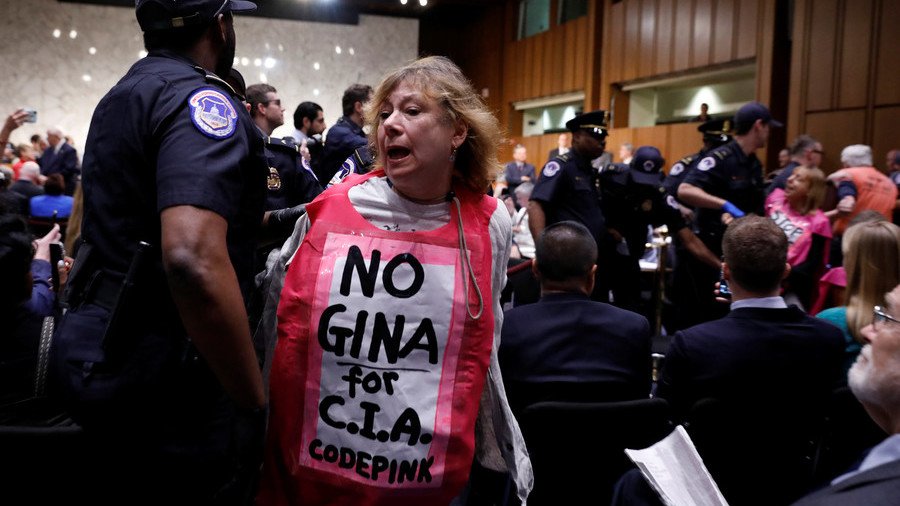 Gina Haspel, US President Donald Trump's nominee to be the next CIA director, has penned a letter admitting that the spy agency should not have carried out the post-9/11 torture and detention program.
It is a turnaround for Haspel, who refused to take that stance at her public confirmation hearing before the Senate Intelligence Committee last week.
In the letter, a copy of which was obtained by CNN, Haspel told Virginia Senator Mark Warner - the top Democrat on the committee - that the interrogation and detention program, which involved brutal torture of detainees, "is not one the CIA should have undertaken."
Haspel said she would not condemn the people who made the call to begin the program and said she believed valuable intelligence had been gathered, but acknowledged that the program had "ultimately done damage" to CIA officers and the US's "standing in the world."
When asked to condemn the torture program last week, Haspel refused to do so in plain terms, instead saying she supported the "stricter moral standard" the US decided to hold itself to. She also confirmed that if made CIA director, she would not allow any resumption of a torture program at the agency.
Haspel's letter also said it was a "mistake" for the CIA not to brief the Intelligence Committee when the interrogation began. She said that the CIA "needs to have consensus from members of the oversight committees who make decisions on behalf of the American people as their elected representatives on activities that can't be made public."
Trump's nominee also said she would refuse to take any proposed activity which was "contrary to my moral and ethical values" and said she would "not hesitate to reject" any proposal that did not meet those standards.
However, Haspel's "moral and ethical values" have been in question in recent weeks as she has faced criticism over her personal role in the torture program, in particular her time running a "black site" in Thailand where detainees were subjected to torture and where CIA whistleblower John Kiriakou said she personally took part in torture because she "enjoyed" it. Haspel has also been under the spotlight for her role in the destruction of interrogation tapes.
The Senate Intelligence Committee is expected to vote on Haspel's nomination to be the next CIA director this Wednesday and the letter to Warner appears to be an effort to sway Democrats who are still undecided about her nomination.
You can share this story on social media: