Date from hell: Woman arrested for stalking, threats, and 65,000 texts to online dating match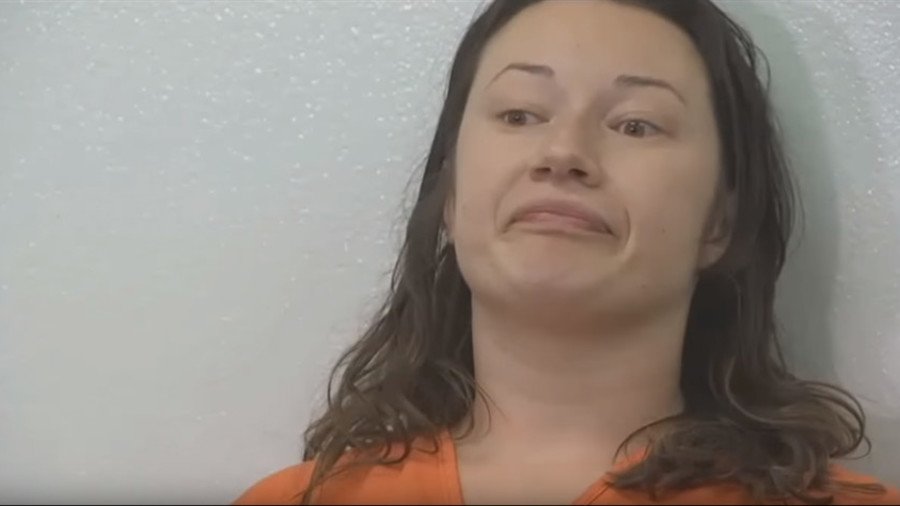 Jacqueline Claire Ades took to online dating to find love and settle down. After obsessive stalking, threats, and 65,000 text messages to her match, she's now imprisoned in Arizona awaiting trial.
Originally from Miami, Florida, 31-year-old Ades told reporters from jail on Thursday that she wound up in Phoenix Arizona "looking I guess for love." Searching on Luxy, a dating site for verified millionaires, she found a man, unnamed in police reports, and went on a date.
"I felt like I'd met my soulmate," she said. "I thought we would just do what everybody else did and we would get married and everything would be fine...I'm the person that discovered love...the equation to light."
One date quickly degenerated into an obsession, and Ades is accused of sending mountains of bizarre and harassing texts to the man. "Oh, what I would do w/your blood... I'd wanna bathe in it," she allegedly told him.
The messages continued, with Ades sometimes sending 500 per day. "Don't ever try to leave me," she wrote. "I'll kill you... I don't wanna be a murderer!" The texts then took an anti-Semitic direction.
"I hope you die...rotten filthy Jew," she rambled. "Lololol I'm like the new Hitler... man was a genius."
The victim contacted police last month, after security footage showed Ades bathing in his house. Police arrived at the residence and found her with a large butcher's knife on the passenger seat of her car, according to a police report.
Ades was arrested and charged with trespassing, but was released. In her jailhouse interview, Ades denied having the knife.
After her first arrest, Ades' victim contacted the police again and showed them the threatening text messages. Several days later, after Ades allegedly showed up at the man's workplace pretending to be his wife, police arrested her and charged her with threatening, stalking, harassment and failure to appear. She is due to appear in court on Tuesday.
The victim is currently outside the country and is legitimately concerned for his safety when he returns, according to the police. Ades had allegedly threatened to cut up his body parts and wear them.
"I'd wear ur fascia n the top of your skull n ur hands n feet," reads one message.
According to the police report, Ades has shown indications she is mentally disturbed. Speaking to reporters on Thursday, Ades explained how she "followed the number 33," and told them about the Illuminati and the location of Atlantis.
Ades denied that she was "a crazy person," and insisted that she acted out of love.
"Oh, my God, I love him so much," she said. "I just want to love him so much, that's it. And if he doesn't like it, I'll go home and I'll love my ex-boyfriend."
Owing to the risk of her returning to Florida, Ades is being held without bail.
You can share this story on social media: