How to avoid honey traps: UK companies get MI5 booklet to protect against Russian femmes fatales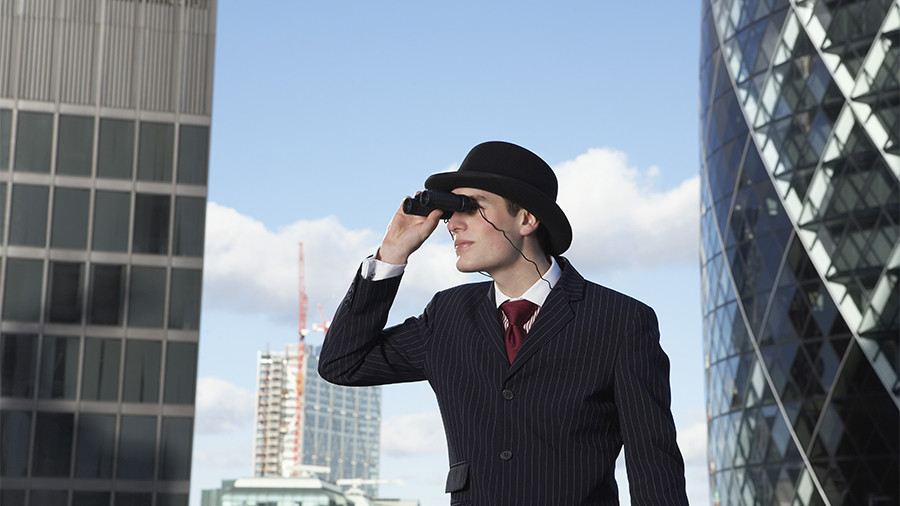 MI5 has handed out a booklet for businessmen that could fall victim to 'honey traps' overseas. UK businessmen who travel abroad – especially to Russia or China – are being educated to reduce the chances of becoming a spy target.
'The Smart Traveller' warns UK businesses to keep an eye on their "sensitive assets" that could be "more at risk of espionage, intellectual property theft and a range of other threats." British travelers are warned that drinking should be avoided. Using drugs, gambling, online dating and "flirtatious liaisons" could also cause "reputational damage" to the United Kingdom and or the worker's employer – or worse, they could be left open to blackmail.
Other suggestions include keeping electronic devices such as phones or laptops close by, for example in hand luggage rather than checking them in with suitcases, in order to reduce the chances of them being fiddled with. 'The Smart Traveller' book also recommends turning off location services on smartphones, deleting unnecessary apps, and avoiding public Wi-Fi connections – just in case those sneaky spies want to update your Facebook status while you're not looking.
The booklet even suggests what businesspeople should wear abroad so as to not attract interest from others. Out with the logoed items of clothing, which (in the thrilling world of business) can be a "conversation starter to someone who might have malicious intentions," and in with the boring suits, according to the manual.
Notoriously pale Brits are advised that hotel safes are not to be trusted, to vary their routes, and not to "look like a lost tourist" or share movements and updates on social media. When they land, passengers are advised not to give too much away, and the booklet also warns that private or confidential discussions should not be held on in lifts, on transport, or in public – just in case a pair of prying ears overhears (as some "may understand English even if they appear not to"). It appears to completely ignore the fact that speaking over a whisper in a lift in the UK, let alone a foreign one, fills most Brits with horror.
So, for those important businessmen that may have just landed a multimillion-dollar deal – go back to your hotel. Loose lips sink ships, and having a drink or two or a spin at the casino could be the only thing that stands between an innocuous visit or the disclosure of UK state secrets – or worse… certain death at the hands of an evil Russian who rides bears shirtless in his spare time.
Like this story? Share it with a friend!
You can share this story on social media: