Trump congratulates Putin on inauguration, hopes for 'good relationship'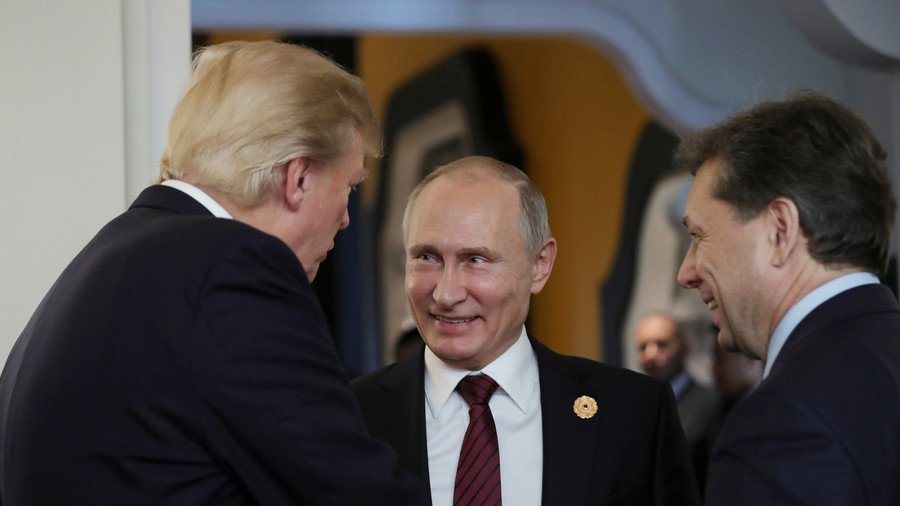 US President Donald Trump has congratulated Russian President Vladimir Putin on his inauguration and expressed hope that the two countries will have better relations in the future, the White House said.
"The president congratulates [Putin] and looks forward to the time when we can hopefully have a good relationship with Russia," White House Press Secretary Sarah Sanders told reporters on Monday.
"However, the US believes that everyone has a right to be heard and assemble peacefully," Sanders added, referring to the arrests of protesters in Moscow and St. Petersburg last Saturday.
Organized by the blogger Alexey Navalny, whom the US media have dubbed the "Russian opposition leader," several thousand people assembled in the two biggest Russian cities to claim Putin was "not their tsar."
Neither protest had the required public permits, with Navalny insisting there was a constitutional right to demonstrate whenever, wherever he wanted.
Several hundred protesters, including Navalny, were detained by police. Almost 80 percent of those detained were soon released.
Putin took the oath of office on Monday, promising to do his best to keep the nation strong and modern, and promising to put the interests of the Russian people above all else.
Like this story? Share it with a friend!
You can share this story on social media: