56% of US voters want Trump to keep Iran nuke deal as deadline looms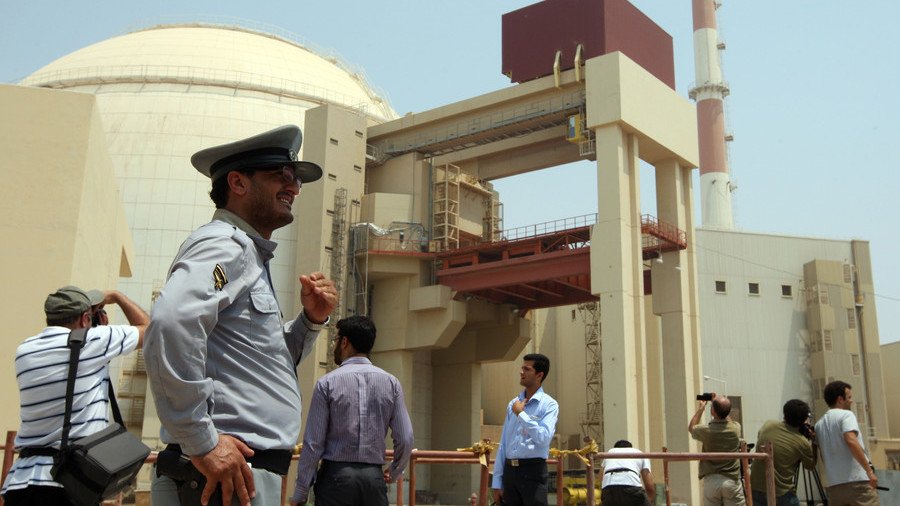 Over half of US voters support the Iran nuclear deal, according to a new poll, as the May 12 deadline for Donald Trump to decide to scramble or save it, approaches.
The survey, conducted by Morning Consult and Politico from April 26 to May 1, revealed a record-high endorsement of 56 percent with 1,991 respondents registered to vote wanting to preserve the 2015 nuclear accord.
The number opposing the deal, referred to by Trump as "the worst deal ever," amounted to 26%. The number was said to be at its lowest since the media company began tracking the topic in August 2015.
Some 68 percent of Democrats thought the US should maintain its commitment to the Iran nuclear deal. Republican voters found themselves split: with 46 percent insisting on keeping the deal and 42 percent advocating the renewal of sanctions. The accord was also backed by the majority (51%) of independent voters.
Conducted at a pivotal time for the US, the survey demonstrates a strong inclination towards the non-renegotiation of the agreement that is hanging by a thread after Trump threatened to withdraw from it. The 2015 Non-Proliferation Treaty (NPT), was negotiated under former president Barack Obama and aimed to curtail Tehran's nuclear activities in exchange for an easing of economic sanctions.
European leaders have already cemented their disapproval of any possible renegotiation, insisting that the 2015 agreement "was the best way of neutralizing the threat of a nuclear-armed Iran."
German Chancellor Angela Merkel and French counterpart Emmanuel Macron pandered to Trump, during official visits to the US, in an attempt to persuade him to remain committed to the deal.
The deal, however, was denounced by Trump's uber-hawk Secretary of State Mike Pompeo, who, unlike his predecessor Rex Tillerson, is backing the President's 'hard line' on Iran.
The 'hard line' didn't go down too well with Tehran. Iranian President Hassan Rouhani warned that "severe consequences" might follow, if Trump decided to pull his country out of the deal. Tehran promised that it would respond by withdrawing as well and accused the Trump administration of impeding investment in Iran, which was promised under the deal.
Despite the approaching deadline, the White House's decision on the accord remains unknown. "I'm not telling you what I'm doing, but a lot of people think they know," Trump said in a statement. "And on or before the 12th, we will make a decision."
Like this story? Share it with a friend!
You can share this story on social media: