US-Saudi partnership aims to trigger 'instability & war' in region – Tehran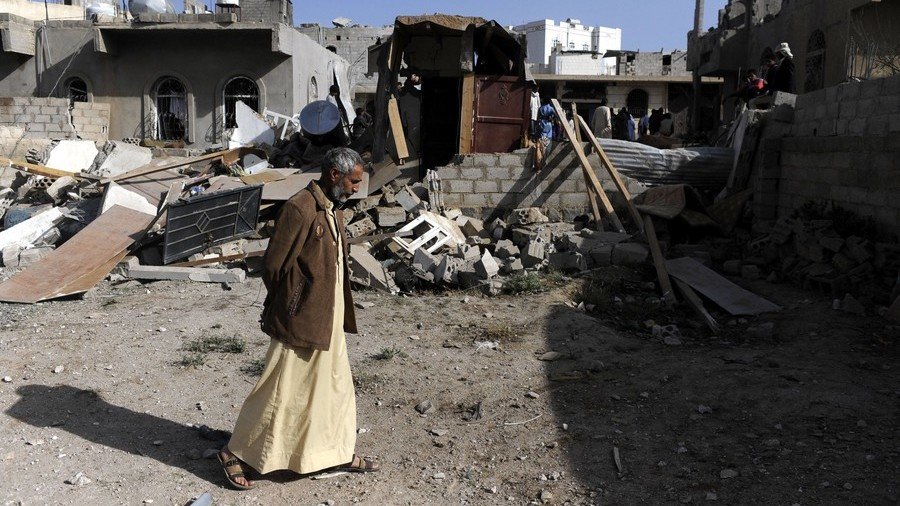 Provoked by harsh anti-Iran statements from US Secretary of State Mike Pompeo, Iran's Foreign Ministry accused the US-Saudi partnership of triggering instability and war in the region.
Fierce criticism followed Pompeo's hawkish comments regarding Tehran's foreign policy during his whirlwind Middle East tour. The ex-CIA chief claimed than Iran "destabilizes this entire region" and exploits its influence in Yemen and Syria. His accusations, however, were not left unanswered.
"What the US secretary of state describes as Washington's partnership with Saudi Arabia is a partnership aimed at triggering instability and war as well as promoting arms races and extremism," Iran's Foreign Ministry Spokesman Bahram Qassemi said in a Monday.
Such policies, especially those instigated by Saudi Arabia have already sparked "animosity and distrust" among countries in the region, thus fueling the ongoing crisis. Pompeo's criticism, Qassemi highlighted, was "baseless" due to the lack of any proof.
The official reminded Washington that Iran's presence in Iraq and Syria was a response to the "requests of their legitimate governments and in line with fighting terrorism in the region. This support will continue," he added, "as long as the two governments need such help to combat terror." The US-led coalition has been waging its air-campaign against Islamic State (IS, formerly ISIS) in Syria without any UNSC mandate or a respective invitation from Damascus.
What's more, its deployment of troops on the ground and execution of airstrikes on pro-Assad forces were a complete violation of international law, Moscow and Damascus have argued.
Qassemi has also hit out at Riyadh's claims that Iran is meddling in Yemen's internal affairs. The ultra-conservative kingdom has repeatedly slammed Tehran for alleged involvement in the war-torn state, which is in turn enduring a Saudi-led bombardment for the fourth consecutive year.
The spokesman insisted that such remarks are aimed at deflecting public attention from "the crimes being committed daily by Saudi Arabia in its aggression against the country."
Riyadh has been in hot water over numerous cases of civilian casualties, blamed on its bombing campaign. And its key ally, Washington, which sells weapons and provide logistical support to the Saudis, has been also bashed for "unconstitutional" quasi-involvement in the conflict.
Unlike former Secretary of State Rex Tillerson, who used to have major clashes with US President Donald Trump over the 2015 nuclear deal with Iran, Pompeo's viewpoint is identical to those of the commander in chief. His tough stance on Iran was particularly welcomed by Israel, which has has long-dubbed Iran its greatest threat. Israel has also been insisting on the revision of the Iran nuclear deal, arguing that the existing accord would not hold Tehran back from developing its nuclear program.
With a May 12 deadline looming for Trump to recertify the nuclear deal with Iran, Pompeo said, "if we can't fix it, he is going to withdraw." Despite Trump's hopes to succeed in keeping a hard line against Iran, Tehran has indicated that it would not yield to pressure. Trump's EU allies have also vowed to defend the landmark nuclear deal.
Like this story? Share it with a friend!
You can share this story on social media: