Shocking moment US military plane spins & crashes into ground is caught on VIDEO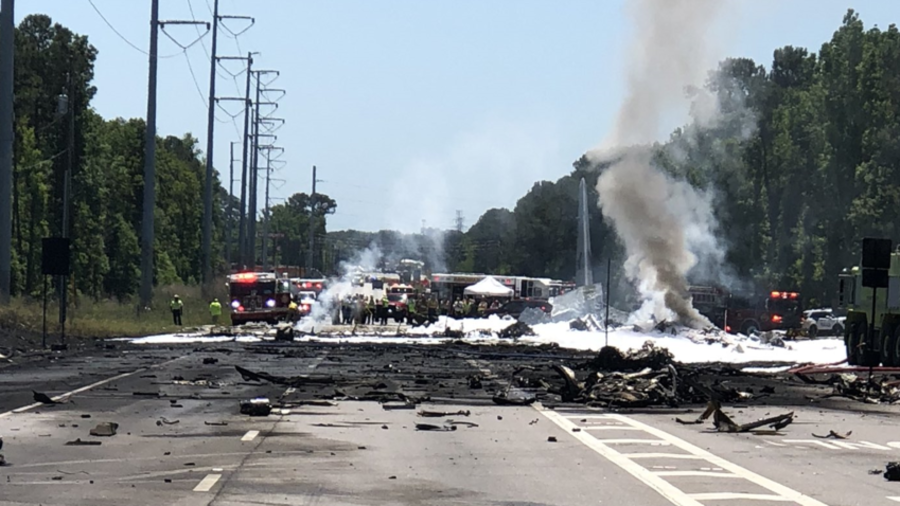 Security camera footage has captured the fatal crash of an Air National Guard C-130 military plane near Savannah, Georgia on Wednesday.
At least five people were killed when the cargo plane crashed along a road near the Savannah/Hilton Head International Airport at around 11:30 am. The Puerto Rico Air National Guard plane was involved in a training mission when the crash occurred.
Business owner Scott Cohen posted footage of the crash that was captured on a CCTV camera. "Prayers go out to the families of all on board the plane that crashed in Garden City today," he said on Twitter.
The footage shows the plane slowly tipping over and falling out of the sky before a huge column of black smoke billows into the air.
READ MORE: Military plane crashes in Savannah, Georgia, killing 5 (PHOTOS, VIDEOS)
Nine people were on board the plane, according to Sgt. Noel Velez of the Georgia National Guard. Authorities have yet to confirm the number of fatalities or injuries. However, a National Guard told the AP that at least five people have died.
Puerto Rico National Guard Spokesman Maj. Paul Dahlen said that all those on board the plane were Puerto Ricans who were on a mission on the US mainland. "It's a sad day for the National Guard, and our thoughts and prayers are with the families of everyone involved and everyone with the National Guard as we work through this," he said.
Think your friends would be interested? Share this story!
You can share this story on social media: