New York Times issues fake-news correction in article about fake news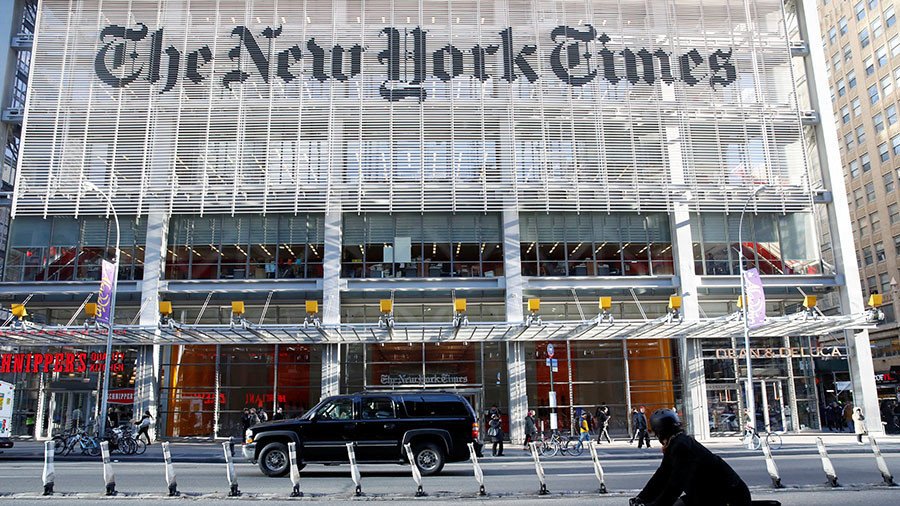 The New York Times was forced to issue a lengthy correction after it published a false statement in an article about "fake news" on Facebook.
In an article about Facebook's Head of News Partnerships Campbell Brown, NYT journalist Nellie Bowles originally wrote that news about the Palestinian Authority paying rewards to the families of jihadists who die fighting Israel was "an example of the sort of far-right conspiracy theories that have plagued Facebook."
The Palestinian Authority does in fact pay a stipend to the families of dead or captured jihadists, under the Palestinian Authority Martyrs Fund. The fund was introduced by Fatah in 1964, and is now administered by the Palestinian Liberation Organization.
"This financial reward clearly demonstrates the PA's institutional commitment to sponsoring terror against Israel," read a study from the Jerusalem Center for Public Affairs.
The following day, the paper issued the following correction:
"An earlier version of this article erroneously included a reference to Palestinian actions as an example of the sort of far-right conspiracy stories that have plagued Facebook. In fact, Palestinian officials have acknowledged providing payments to the families of Palestinians killed while carrying out attacks on Israelis or convicted of terrorist acts and imprisoned in Israel; that is not a conspiracy theory."
The error drew the ire of pro-Israel voices on Twitter, however:
Aside from the now-corrected statement, Bowles' profile on Brown outlines how the Facebook news head has reacted to questions from the press on the recent Cambridge Analytica scandal, and details Facebook's plans to launch its own news service.
You can share this story on social media: