From 'little rocket man' to 'very honorable': Trump says he wants to meet Kim 'as soon as possible'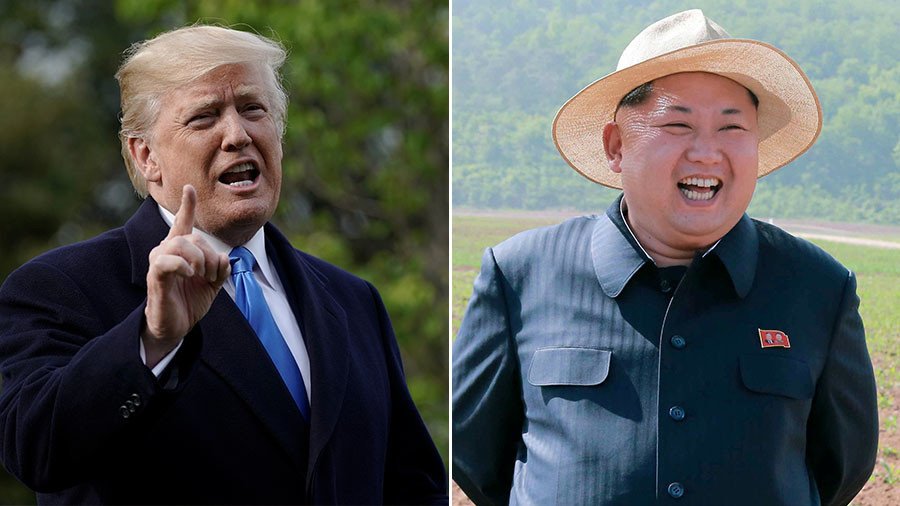 US President Donald Trump has praised North Korean leader Kim Jong-un and said he wants a meeting with him "as soon as possible." Trump also called Kim "very honorable."
"We have been told directly that they would like to have the meeting as soon as possible, and we think that's a great thing for the world," Trump told reporters during a meeting with French Prime Minister Emmanuel Macron at the White House.
"We're having ... very good discussions. Kim Jong Un, he really has been very open and I think very honorable from everything we're seeing."
The comments mark a distinct change in rhetoric from Trump, who referred to Kim as "little rocket man" on Twitter last year.
Last week Trump vowed to meet with North Korean leader "in the coming weeks," but has warned that he'll walk away from the talks if they're not "fruitful." The meeting between Trump and Kim is expected to happen in May or June. South Korean President Moon Jae-in will meet with Kim this week to begin new diplomatic talks on North Korea's nuclear weapons project.
Trump's rhetoric when it comes to foreign relations has been erratic on a number of fronts. Responding to an alleged chemical attack in Syria earlier this month, Trump warned Russia to "get ready" because American missiles would be "coming, nice and new and smart!"
The same day, hours later, Trump tweeted that the US' relationship with Russia was "worse now than it has ever been" and that all nations needed to "work together."
In a subsequent tweet, Trump blamed the deteriorating relationship with Russia on "the Fake & Corrupt Russia investigation" – referring to the investigation by Special Counsel Robert Mueller's into whether Trump's campaign "colluded" with Russian officials during the election campaign.
You can share this story on social media: