'Bible is way more hip than GQ' – Magazine under fire for putting holy book on irrelevant list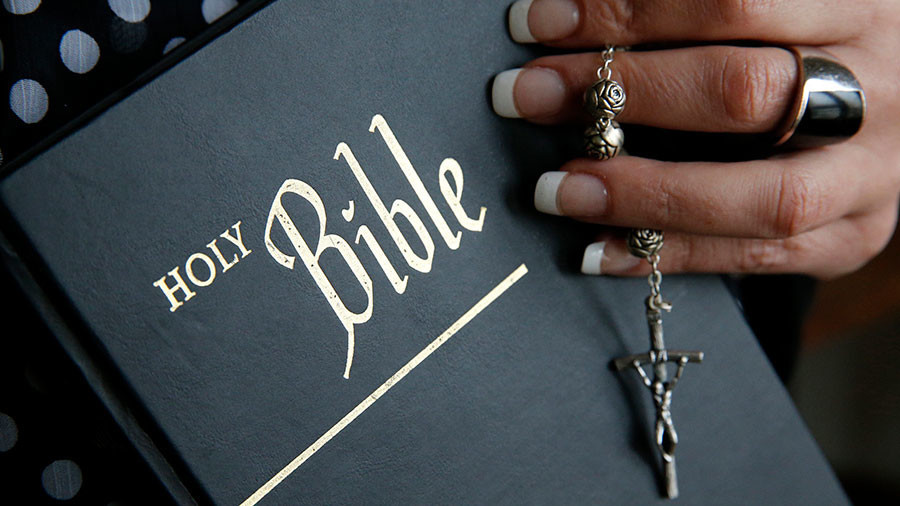 GQ magazine has felt the biblical wrath of Twitter after placing the Christian holy book on a list of over-rated literature. The magazine described the Bible as "self-contradictory, foolish, and even at times ill-intentioned."
The foundational scripture of Christianity (which also receives some respect in Judaism and Islam) was placed 12th in the list, in-between 'The Ambassadors' by Henry James and 'Franny and Zooey' by J. D. Salinger. The list was compiled by GQ editors and names 20 "Great Books" that, in their opinion, have not aged well and 21 alternatives to read instead. The disparity is due to Mark Twain's 'Adventures of Huckleberry Finn' being picked as a text that should be struck from the canon by two editors.
The Bible, novelist and poet Jesse Ball explained, is "rated very highly by all the people who supposedly live by it but who in actuality have not read it." He says that "those who have read it know there are some good parts, but overall it is certainly not the finest thing that man has ever produced."
Ball's suggested alternative is 'The Notebook' by Hungarian writer Agota Kristof, a book that he said would suit readers who believed the good parts of the Bible "were the nasty bits.""The subtlety and cruelty of this story is like that famous sword stroke (from below the boat) that plunged upward through the bowels, the lungs, and the throat and into the brain of the rower," he said.
As might be expected, the labeling of the Bible as not being a must-read didn't go well with some people. Evangelist Franklin Graham suggested GQ editors should read the scripture again and accused the magazine of attempting a "surgical excision of books that serve to keep traditional values alive."
A FOX News panel branded the GQ list "foolish and shame[ful]" and a "deconstruction of the Western civilization."
You can share this story on social media: