French celebrities call for 'fight against anti-Semitism' before 'it's too late'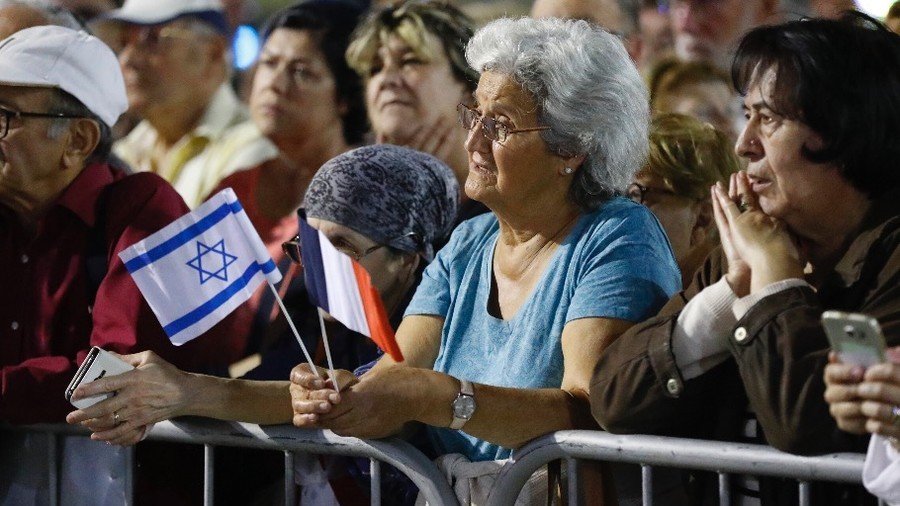 Following a string of horrendous killings of Jews in France, more than 250 prominent artists and politicians have signed a manifesto denouncing the "new anti-Semitism" marked by "Islamist radicalization" in the country.
"We demand that the fight against this democratic failure that is anti-Semitism becomes a national cause before it's too late. Before France is no longer France," reads the manifesto published by Le Parisien and signed by politicians from the left and right, including former President Nicolas Sarkozy and film star Gerard Depardieu.
The letter goes on to say that anti-Semitism is a problem not only for Jews, and that each attack measures French "democratic maturity."
France, according to the letter, "has become the theater of deadly anti-Semitism. This terror spreads along, provoking both popular condemnation and a media silence that the recent white march has helped break."
The signatories, who lambasted what they view as a "quiet ethnic purging" driven by rising Islamist radicalism in France, accused the media of remaining silent on the matter.
"Why this silence?... Because electoral cunning calculates that the Muslim vote is ten times higher than the Jewish vote."
"In our recent history, eleven Jews have been assassinated – and some tortured – by radical Islamists because they were Jewish," the manifesto says. "French Jews are 25 times more at risk of being attacked than their fellow Muslim citizens."
France's Jewish community of 500,000 is said to be the largest in Europe. According to the declaration, 50,000 Jews have been "forced to move because they were no longer safe in certain cities and because their children could no longer go to school."
The latest attack to shock France took place in March when an 85-year-old Holocaust survivor, Mireille Knoll, was found in her burned Paris apartment with 11 stab wounds in a crime confirmed to be anti-Semitic in nature.
The woman's death prompted 30,000 people to join a march in her memory in France, with President Emmanuel Macron pledging to fight anti-Semitism.
In April 2017, a Franco-Malian assailant beat to death a 65-year-old retired school teacher, Sarah Halimi, before throwing her from a third-story window in Paris. The man, identified as Kada Traore, shouted religious slogans while murdering the woman in her apartment.
You can share this story on social media: