Nashville Waffle House suspect previously arrested, interviewed by Secret Service
Published time: 22 Apr, 2018 18:43
Edited time: 23 Apr, 2018 07:53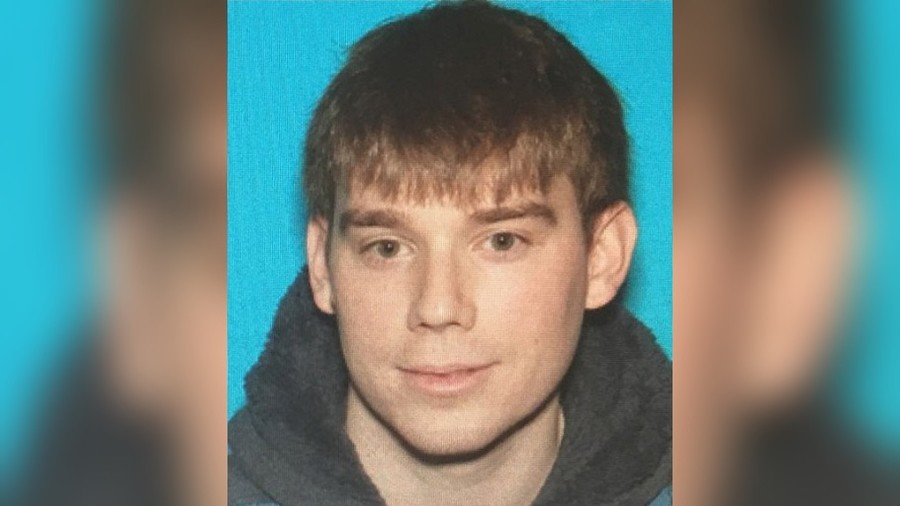 Travis Reinking, 29, the main suspect in the Waffle House mass shooting in Nashville, was previously arrested and interviewed by both the FBI and the Secret Service after he stormed the White House lawn in 2017.
Police investigating Sunday morning's shooting believe that Reinking had suffered from mental health issues and have warned that they suspect he is still armed and thus extremely dangerous.
A naked man matching Reinking's description was spotted in the woods near the restaurant in the aftermath of the shooting, in which the death toll could have been far higher, were it not for an unnamed 29-year-old man who snatched the AR-15 style rifle out of the gunman's hands.
Speaking at a press conference on Sunday afternoon, Metropolitan Nashville Police spokesperson Don Aaron said that police believe the suspect may be armed with a hunting rifle and possibly a handgun.
"There could be other weapons in addition to them that we do not know about… One is a long-gun - a hunting type rifle, not an assault rifle - and one handgun," Aaron confirmed, adding that Nashville police had not had any encounters with Reinking until Sunday morning's tragic mass shooting incident. "We were not aware of him. He had not created any incident that brought him to our attention. We suspect he has some mental issues but he left no notes, no verbal indication, so we don't have a motive at this time."
Nashville Metro PD also confirmed that Reinking had previously been interviewed by both the FBI and the Secret Service, after he attempted to gain access to the White House in July 2017 in order to "set up a meeting with the president," according to Secret Service representative Todd Hudson, as cited by The Tennessean.
Aaron confirmed that Reinking had his firearms confiscated by authorities in Illinois following the White House incident and his firearms license was revoked. "My understanding is, as he was interviewed by the FBI and the secret Service, authorities in Illinois revoked his license to carry weapons," he said.
TOP 10 ALERT: Travis Jeffrey Reinking, the suspect in this morning's deadly shooting at a Nashville-area Waffle House, has been added to our 'Top 10 Most Wanted' list. He stands 6'4", weighs 180 pounds, and should be considered armed and dangerous.

Spot him? Call 911! pic.twitter.com/Y7dYiQepVJ

— TBI (@TBInvestigation) April 22, 2018
Nashville authorities now believe that Reinking's father later gave the firearms to his son.
"Those guns can be released to a family member that does have a proper license. Somewhere between the time they were released and today, the son obtained those weapons. I don't know of any law in Tennessee that he would have violated [by possessing those weapons]."
When asked about James Shaw Jr., 29, the hero who rushed Reinking and burned both his hands while wrestling the AR-15 style rifle away from him, managed to prevent further loss of life in the mass shooting, Aaron was lost for words.
This is what a hero looks like. All of Nashville is grateful to James Shaw Jr. for intervening to prevent even more deaths and injuries at the Waffle House this morning. pic.twitter.com/wxBZhtVrNK

— Mayor David Briley (@MayorBriley) April 22, 2018
"It's beyond belief that he could charge that man and take the weapon from him. He saved lives. I don't really have words to describe that."
Authorities are only now beginning a search of Reinking's one-bedroom apartment, following an exhaustive search by SWAT teams and police robots, to ensure there were no explosives or booby traps primed inside the residence.
Police are conducting door-to-door searches of homes in the area while also carrying out a grid search of the local woods. At present, they are operating under the assumption that Reinking is still in the area as he was barefoot and topless when last seen. Aaron added that police do not think a separate, fatal officer-involved shooting incident nearby is connected to the Reinking investigation.
Reinking shot and killed two people in the parking lot outside the Waffle House at approximately 3:30 am local time, before entering the restaurant and opening fire, killing one person and fatally injuring another, who died from wounds at hospital. Two of those injured in the shooting are in critical condition, at the nearby Vanderbilt University Medical Center.
"The shots had stopped so [James Shaw Jr.] decided to rush the gunman, actually wrestled that assault rifle away, tossed it over the counter and, at that point, the gunman fled," Metropolitan Nashville Police spokesperson Don Aaron said. Police still consider Reinking armed and extremely dangerous.
If you like this story, share it with a friend!