David Hogg's book title angers Holocaust survivors and relatives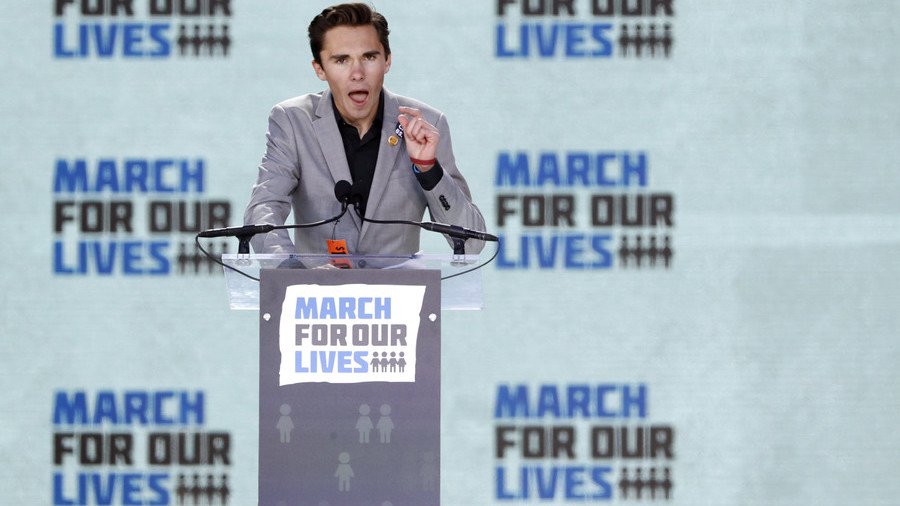 Student-turned-activist David Hogg has written a book about the Parkland, Florida school shooting and his anti-gun movement. However, its title 'Never Again' has angered Holocaust survivors and their relatives.
Hogg's book charts the rapid growth of the movement, including the "March for Our LIves" rally that saw a reported 500,000 anti-second amendment protesters descend on Washington, DC. The book's title borrows a phrase traditionally used in remembrance of the Holocaust.
Hogg and his sister Lauren announced the book's launch in a pair of tweets on Wednesday. The announcement comes just two days before the planned nationwide school walkout protest –on April 20– in support of tougher gun control measures.
Some Twitter users saw Hogg's use of the phrase as cheapening the Holocaust, though.
"Of all the titles you could have chosen," read one tweet. "Stealing NEVER AGAIN from the Holocaust? Are you kidding? Five million lost souls and their descendants are not pleased."
Hogg has been relentless in calling for strict gun control since the Parkland tragedy in February. In addition to helping organize the "March for Our Lives" protest, he has publicly called for boycotts against Fox News' Laura Ingraham and against banks that lend to weapons manufacturers and retailers.
The book describes itself as "a manifesto for the movement begun that day, one that has already changed America–with voices of a new generation that are speaking truth to power, and are determined to succeed where their elders have failed."
According to Hogg, the proceeds of the book will be used to "help heal the community." The publisher will make a donation to Everytown for Gun Safety, an anti-gun action fund set up by former New York Mayor Michael Bloomberg.
An earlier attempt at promoting gun-control armbands using the hashtag #NeverAgain backfired on the Hoggs, after actor James Woods blasted it on social media as tone-deaf. Lauren deleted the tweet and apologized.
"You might have a little trouble getting Jewish Americans to embrace this look," Woods tweeted. "Do you have some shiny jackboots and brown shirts to go with it? Guessing maybe you skipped history class while you were shilling for the DNC."
You can share this story on social media: