'High school kids shut you down': Fox News host Ingraham mocked on-air over sponsors boycott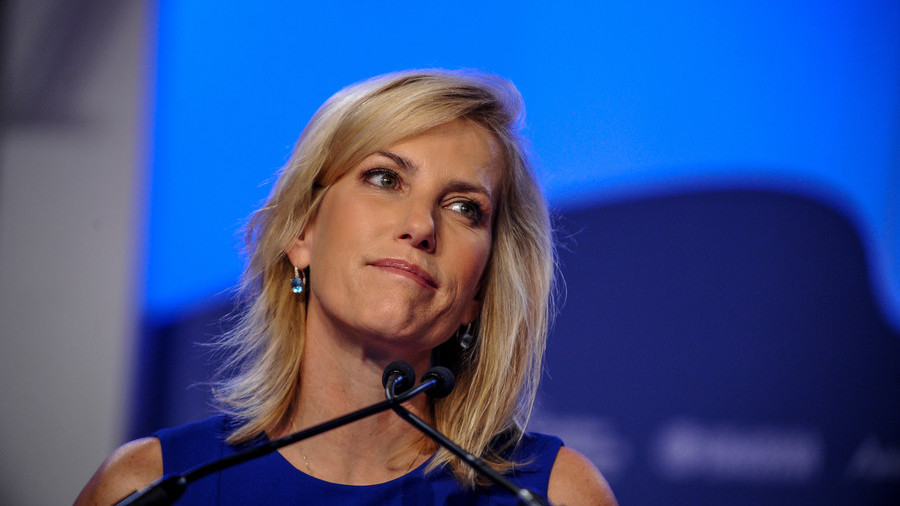 Fox News host Laura Ingraham was left red-faced on Thursday night, after a guest mocked her show's loss of high-profile sponsors due to derogatory comments she made about a survivor of the Parkland school shooting.
READ MORE: Fox host Laura Ingraham slams 'bullying left' after ad scandal
Ingraham was interviewing John Cox, a Republican candidate for governor of California, and Enrique Morones, the founder of the human rights group Border Angels, during a segment to discuss the state's sanctuary laws. As Cox painted a bleak picture of an immigrant crime wave sweeping unchecked across California, Morones decided he'd heard enough. When Cox declared himself "the next governor of California," Morones shot back: "Who is this guy? I've never even heard of him."
Clearly miffed, Ingraham chided Morones for what she believed was his hostility during the interview. "Enrique, I just want to tell you, God bless you, I really wish the best for you. But you have been so incredibly rude and nasty since almost the first second of this appearance," Ingraham said.
Uncowed, Morones hit back, referencing her show's loss of more than 20 sponsors since the host mocked Parkland survivor David Hogg on Twitter for not being accepted to a number of colleges. "Where's your sponsors?" Morones said. "David Hogg got rid of half of them. High school kids shut you down."
David Hogg Rejected By Four Colleges To Which He Applied and whines about it. (Dinged by UCLA with a 4.1 GPA...totally predictable given acceptance rates.) https://t.co/wflA4hWHXY

— Laura Ingraham (@IngrahamAngle) March 28, 2018
Hogg led the boycott of 'The Ingraham Angle' after her tweet. Ingraham was later forced to apologize. Fox defended Ingraham, announcing that her show would go on a week's break. She returned to the air on April 9 with a show during which she attacked the "intolerant" American left for "bullying" conservatives into silence.
READ MORE: Celebrities jump into feud between Laura Ingraham and LeBron James
Ingraham's popularity remains high despite the controversy, with total viewership of her program averaging 2.7 million people since her return. Ingraham is no stranger to controversy. Previously she became embroiled in a spat with NBA superstars LeBron James and Kevin Durant, after they made critical remarks about President Donald Trump.
Presenting footage of the comments on her show, Ingraham dismissed the pair, saying: "Must they run their mouths like that?" – a comment which some critics felt was racially charged.
Think your friends would be interested? Share this story!