Celebrities jump into feud between Laura Ingraham and LeBron James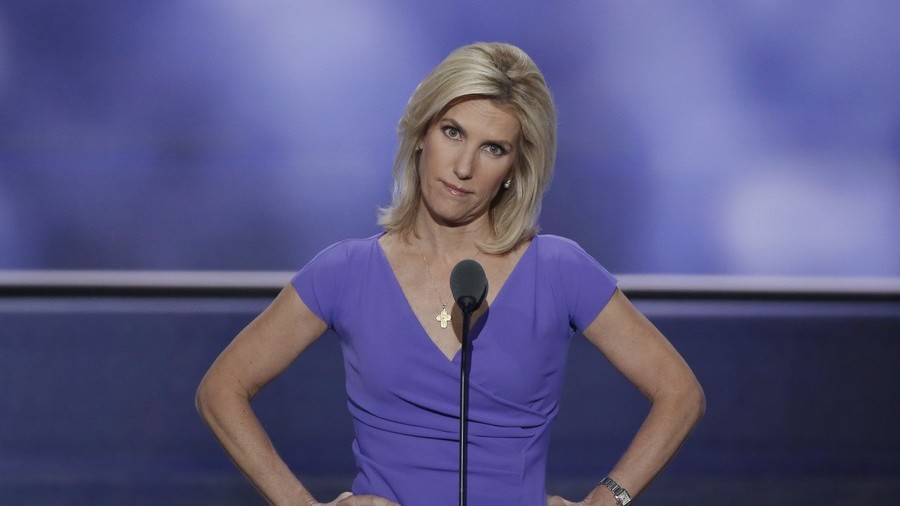 A spat between NBA star LeBron James and Fox News host Laura Ingraham has escalated, thanks to two Hollywood actors. Prison Break's Michael Rapaport and Ellen Pompeo of Grey's Anatomy both denounced Ingraham on social media.
Rapaport, best known for a role in 'Prison Break,' released a profanity-laden rap song that expresses his fury at comments Ingraham made about James.
"Your lord and savior Donald Trump wouldn't even grab you by the p*ssy. If he did he'd probably get his fingers caught in a mousetrap," the actor said, adding that all Ingraham had to show for her education was a "mouth full of fake teeth, a face full of Botox and some dry-a** hair extensions."
"And you still never got f***ed right, you little jumpoff," he continued. Rappaport prefaced the video with an apology to "all the women I'm sure this may offend, but this had to be done."
Pompeo took it one step further and challenged Ingraham to a physical fight.
"Someone tell this b*tch to meet me outside," Pompeo tweeted about Ingraham on Friday.
She also took issue with Ingraham's statement that James' political commentary "is what happens when you attempt to leave high school a year early to join the NBA."
After several Twitter commentators called for the FBI to investigate Pompeo for the "threats' against Ingraham," Pompeo taunted them on Monday. She also called for Ingraham's supporters to fight her in the street.
Last week, the Fox News host slammed James, the millionaire Cleveland Cavaliers star, for critical remarks he made about President Donald Trump. She urged James and Golden State Warriors forward Kevin Durant to refrain from political commentary.
"You're great players, but no one voted for you. Millions elected Trump to be their coach. So keep the political commentary to yourself, or, as someone once said, 'shut up and dribble,'" she said on the Thursday night edition of her show, The Ingraham Angle.
Ingraham was responding to the Cavaliers All-Star forward, who said Trump is "someone who doesn't understand the people. He doesn't give a f**k about the people."
Ingraham was less than pleased with James' Trump-bashing. "Must they run their mouths like that? Unfortunately, a lot of kids and some adults take these ignorant comments seriously," she said.
READ MORE: 'Shut up & dribble': Fox News host slams LeBron James for talking politics (VIDEO)
Pompeo became one of the highest paid television actors in the US after negotiating a $20 million contract with the American Broadcasting Company in January 2018. She is best known for playing the role of Dr. Meredith Grey in ABC's Grey's Anatomy.
Rapaport frequently uses rap songs to express his ire at Republican politicians. In August 2017, he called White House advisor Jared Kushner a "penny-pinching, pissing-while-you-sit-punk," and told him to "take the f***king dreidel out of your a**."
Others joined the fracas on Twitter.
Think your friends would be interested? Share this story!
You can share this story on social media: