Is #MeToo movement 'spoiling' Christmas? Fox News host stirs up outrage online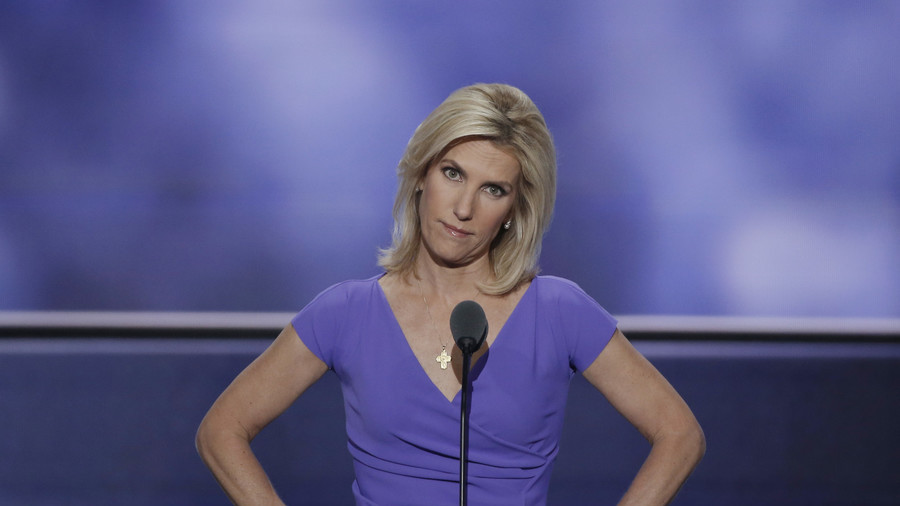 Fox News pundit Laura Ingraham is concerned the #MeToo movement is a "spoiler" for Christmas parties and is taking the "fun" out of the festive season.
"Is the #MeToo movement becoming a spoiler for this season's Christmas parties?" Ingraham asked at the start of her segment, The Ingraham Angle on Friday.
People speaking out about their experiences of sexual harassment as a result of the #MeToo movement are threatening to ruin the fun at Christmas parties, especially for those emboldened by the mistletoe, Ingraham posits.
"I can see this year it might be — a little less festive, let's say that," Ingraham said. "No alcohol and no fun and no lampshades and, I don't know, maybe that's better."
"Is this just killing all the fun of Christmas?" Ingraham asked her guest, comedian Jimmy Failla.
Ingraham and Failla turned their ridicule towards media organization Vox, which announced it would impose a two drink limit at the office Christmas party to ensure things stayed under control. The decision was made after its editorial director Lockhart Steele was fired for sexual harassment in October.
"I'm not a big office Christmas party person myself," Ingraham said, unsurprising given that she is employed by Fox.
Former Fox News CEO Roger Ailes and host Bill O'Reilly were forced to resign following a deluge of reports of sexual harassment spanning years, while host Eric Bolling left in September after being accused of sending unsolicited photos of his penis to fellow Fox employees. Charles Payne from Fox Business Network was also accused of sexual harassment and rape in September, and Jamie Horowitz was fired from Fox Sports in January for sexual harassment.
You can share this story on social media: