Trump lawyer Michael Cohen also represented Fox News host Sean Hannity, court reveals
Published time: 16 Apr, 2018 20:11
Edited time: 17 Apr, 2018 16:52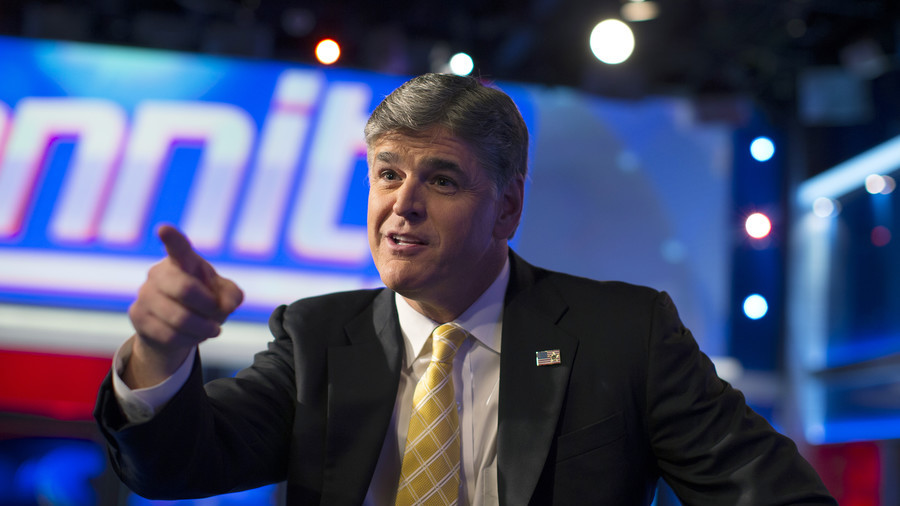 Michael Cohen, the personal attorney for US President Donald Trump, has previously represented Fox News host Sean Hannity, Cohen's lawyers were forced to reveal in federal court on Monday.
In an earlier court filing, lawyers for Cohen argued that he should not be forced to reveal the names of his clients. Cohen said he had about 10 clients between 2017 and 2018 — three of which he performed "traditional legal tasks" for.
Two of those clients were President Trump and Republican fundraiser Elliott Broidy. The third client — who has now been revealed to be Hannity — had asked not to be named.
Sean Hannity was on @FoxNews last week slamming FBI raid of Michael Cohen's office but Sean failed to disclose he was a client of Michael Cohen. Wonder if @FoxNews executives knew that and were fine with Hannity's obvious conflict of interest?!

— (((DeanObeidallah))) (@DeanObeidallah) April 16, 2018
The fact that Sean Hannity has been railing against the FBI's investigation of Michael Cohen without disclosing that Michael Cohen IS HIS LAWYER is wildly unethical, and also perfectly on-brand for a Fox News host https://t.co/5aJQt3Sqh7

— Lauren Duca (@laurenduca) April 16, 2018
Federal Judge Kimba Wood said she understood that Hannity "did not want his name out there" but "that's not enough under the law."
Cohen previously paid porn star Stormy Daniels $130,000 reportedly in an effort to keep her quiet about an alleged 2006 affair with Trump, while he arranged a $1.6 million payout to a Playboy model who had become pregnant through her relationship with Broidy.
"We have been friends a long time. I have sought legal advice from Michael," Hannity confirmed to the Wall Street Journal.
Sean Hannity's response to being named Michael Cohen's third client: "We have been friends a long time. I have sought legal advice from Michael."

— Rebecca Ballhaus (@rebeccaballhaus) April 16, 2018
In what seems like a clear conflict of interest, Hannity has been covering the story surrounding Cohen on his Fox News show. The news that he has been a client of Cohen's broke during his live radio show on Monday afternoon.
Cohen's legal team are challenging last week's seizure of documents by the FBI, arguing that they are protected by attorney-client privilege.