Relax everyone, Stormy Daniels does not have a 'Monica Lewinsky type' dress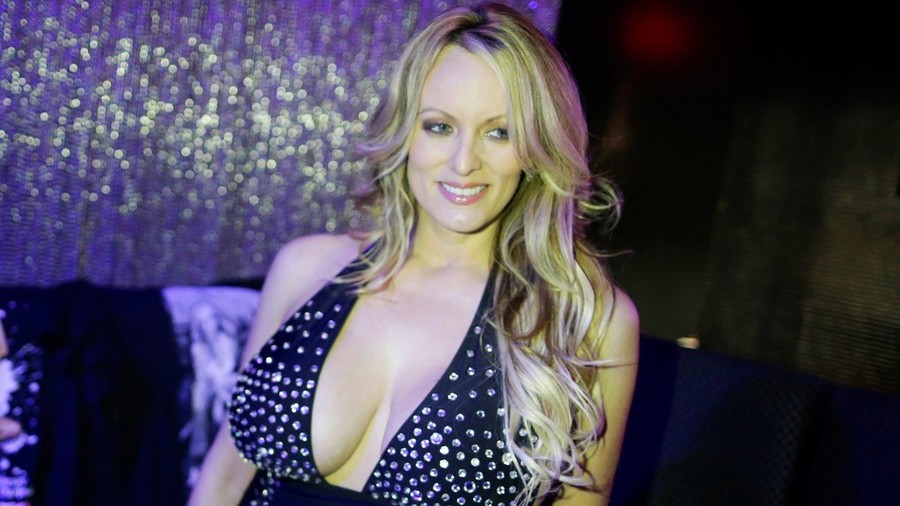 President Donald Trump will be relieved to learn that Stormy Daniels, the adult film actress who allegedly had an affair with him in 2006, does not have a "Monica Lewinsky type" dress that could be tested for DNA.
Michael Avenatti, the lawyer representing Daniels, whose real name is Stephanie Clifford, clarified the rumors in a tweet on Tuesday.
"There is no dress to be tested for DNA," Avenatti said in a tweet.
To address the rumor: We DO NOT have a "Monica Lewinsky type" dress. Thus, there is no dress to be tested for DNA. But we are making progress on the assault/stalking that occurred around the same time that Mr. Cohen threatened @intouchweekly magazine in May 2011. #coverup#basta

— Michael Avenatti (@MichaelAvenatti) March 27, 2018
Daniels appeared on CBS's '60 Minutes' last Sunday to speak about her alleged affair with the president, despite signing a non-disclosure agreement and receiving a payment of $130,00 from Trump's lawyer, Michael Cohen, which was designed to keep her quiet. She is now claiming the NDA is invalid because it was not signed by Trump and she is suing Cohen for defamation.
Rumors about DNA evidence began circulating when Daniels' friend and fellow porn actress Alana Evans claimed that she still had the dress from "that night" in her possession. It was possible, Evans suggested, that Daniels kept the dress as a "keepsake" from her night with the future president.
In her 60 Minutes interview, Daniels accused Trump of having sent someone to physically threaten her in 2011, after she gave an interview to 'In Touch' magazine about her alleged affair with Trump.
Avenatti said on Twitter that his team was "making progress" on identifying the person responsible for making that threat.
Trump has also been accused of having a 10-month long affair with Playboy model Karen McDougal in 2006. McDougal recently publicly apologized to Trump's wife, Melania, during a CNN interview.
Trump has repeatedly denied having an affair with Daniels or McDougal.