Trump approval rating hits 51% after Syria strikes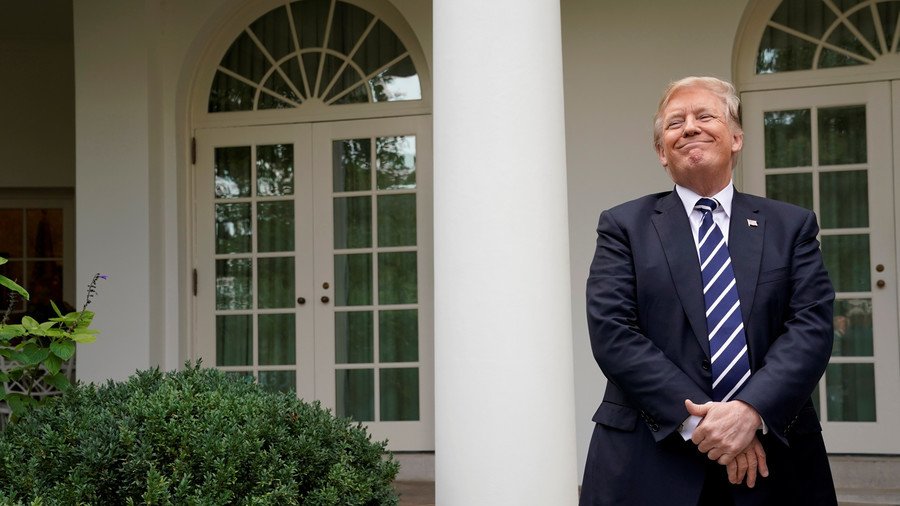 US President Donald Trump's approval rating has climbed to 51 percent, according to the conservative-leaning Rasmussen polling group.
The poll revealed that 39 percent of likely American voters "strongly disapprove" of the way Trump is performing, while 35 percent "strongly approve" of the job he is doing.
The research, released on Monday morning, comes in the aftermath of military action taken by the Trump administration in Syria late last Friday. The US, along with the United Kingdom and France, launched strikes against Syrian government positions in retaliation for an alleged chemical attack in the city of Douma.
Trump enjoyed a bump in the polls around the same time last year, which also followed airstrikes in Syria. Historically, the approval ratings of American presidents have risen following military action that produces a 'rally around the flag' effect.
In its Monday release, Rasmussen took a shot at former FBI director James Comey for claiming in his new book that polls in October 2016 showed Hillary Clinton was more likely to win the presidency. Comey had angered Democrats at the time by reopening an FBI investigation into Clinton's mishandling of classified information 10 days before the election – a decision that Clinton has blamed for her loss.
"Rasmussen Reports and two others showed that it was a close race, and they were the ones who proved to be right on election day," the pollster said.
Other polls still have Trump's ratings lower than Rasmussen's, however, with the latest NBC/WSJ poll showing only a 39 percent approval rate.
You can share this story on social media: