Trump's presidential approval rating within first 100 days in office lowest since 1945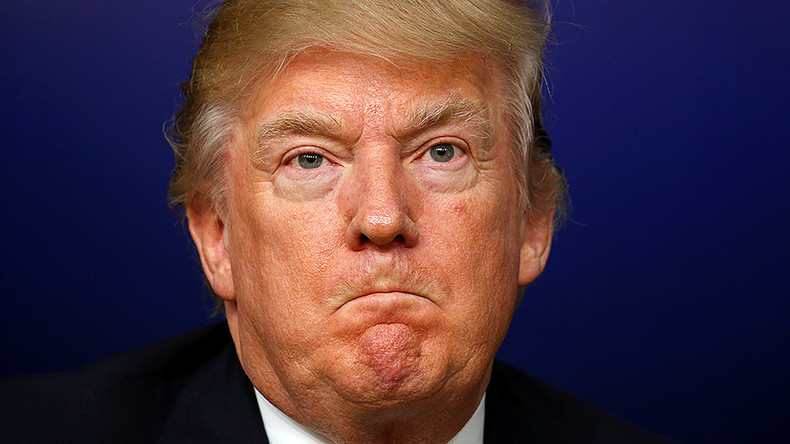 As President Donald Trump is approaching the 100-day benchmark in the White House, his approval rating has hit a historical low of 42 percent. Twelve of his predecessors averaged 61-percent at this point, a new Washington Post-ABC News poll showed.
An average of 42 percent of Americans approve of Trump's performance as president, while 53 percent disapprove. Past presidents' ratings averaged 69 percent approval and 19 percent disapproval by their 100th day in office, the poll shows.
For example, Trump's closest predecessor, Barack Obama had a 69-26 percent rate.
The next president with such low ratings was former President Bill Clinton who had 55 percent approval. The highest approval rating for the first 100 days was achieved by John F. Kennedy, who had 71 percent.
Despite the deplorable results, 96 percent of those who supported Trump in November still stand by their vote today.
Going into the details, the poll says that six out of 10 people "doubt his [Trump's] honesty and trustworthiness, see him as out of touch, and don't think he understands the problems of people like them."
More than half of Americans, 56 percent, say "he's accomplished little or nothing in his first 100 days," while almost the same number of people, 55 percent, say "he doesn't follow a consistent set of principles in setting policy." However, no more than 48 percent see this as a problem.
However, there are some silver linings for Trump as well. According to the survey results, as many as 73 percent of Americans say it's good that the new president is pressuring companies to keep jobs in the United States. That number includes Democrats, liberals, and non-whites – the three groups, most unsupportive of Trump.
Moreover, 53 percent called Trump a "strong leader," though 77 percent of respondents considered Obama as such at this stage.
Generally, Trump's foreign policy ratings look quite promising with 46 percent saying the situation with North Korea is being handled "about right," compared to 37 percent saying his actions are "too aggressive," or to 7 percent calling him too "cautious."
Conversely, Obama was seen as too cautious when dealing with situations in Syria and Ukraine in 2014.
The poll, which is based on data collected from 1,004 adults surveyed April 17-20, 2017, was produced by Langer Research Associates. The results are said to have a margin of error of 3.5 points.
Trump's 100th day in office, which is historically considered the point when a newly-elected president's accomplishments can be measured for the first time, will be April 29th.
You can share this story on social media: