Trump approval rating hits record low of 32%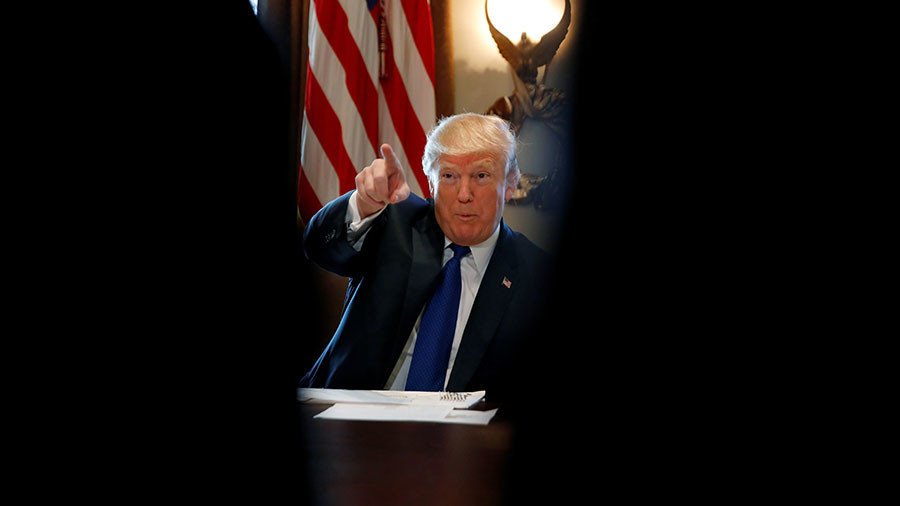 A new poll shows that President Donald Trump's job approval rating has sunk to a record low. Pollsters see rough times ahead for the Republicans.
Trump's current job rating stands at 32 percent approval and 56 percent disapproval, according to a Monmouth University poll released Wednesday.
"This result is not good for the president, especially coming off the loss of his endorsed candidate in the Alabama Senate race. Republicans have to be worried about being dragged down by the weight of Trump's negatives in 2018 if this trend continues," said Patrick Murray, director of the independent Monmouth University Polling Institute.
The biggest drop occurred among independent women voters. Just 14 percent currently approve of Trump's job performance, which is down 25 points since September. The poll results come after Republicans lost a Senate race in Alabama for the first time in 25 years.
Previously, Monmouth polls showed Trump's approval rating ranging from 39 percent to 43 percent, and his disapproval rating from 46 percent to 53 percent.
Women drove the decline in Trump's job rating. Currently only 24 percent approve of the president's performance, while 68 percent disapprove. The gap among men was only four points, with 40 percent approving and 44 percent not.
The gender gap was particularly pronounced among Republicans, with 67 percent of women approving of the president, while 78 percent of men gave Trump a positive rating.
Democrats' opinions of Trump are more uniform, with 8 percent approval among men and 7 percent among women.
Pollsters attributed the low approval rating to Trump's foreign policy decision to recognize Jerusalem as the capital of Israel and move the US embassy there.
Just 23 percent thought it was a good idea, compared to 39 percent who say it is a bad idea, with 38 percent registering no opinion. A majority (51 percent) think the move will destabilize the Middle East. Only 10 percent said that relocating the embassy to Jerusalem will make the region more stable, while 28 percent said it will have no effect on the region's stability.
The Monmouth poll was conducted with a random sample of 806 adults from December 10-12, with a margin of error of 3.5 percentage points.
You can share this story on social media: