'Western intel on Douma incident virtually non-existent, no ground sources' – ex-CIA agent Kiriakou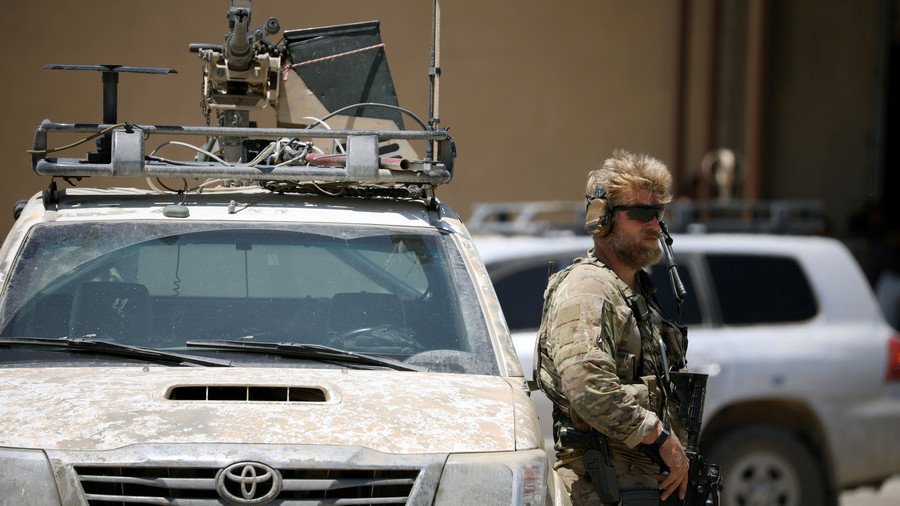 The US and its allies' allegations of a chemical attack by Syrian government forces near Damascus are based on speculation since the US doesn't have any intelligence assets on the ground, former CIA analyst John Kiriakou told RT.
"On the ground the intelligence is non-existent, we don't have an embassy there anymore, we don't have any kind of official or formal presence there anymore, and... what the military collects remotely can only go so far," Kiriakou, a former CIA officer-turned whistleblower, told RT.
The Pentagon earlier implied that it has some intelligence on hand, including of its own, which it has to look into before a final decision on Syria can be made. "We're still assessing the intelligence — ourselves and our allies," US Defense Secretary Jim Mattis said on Wednesday.
Kiriakou doubts that any of the countries that have leveled accusations against Syria possess any clear intelligence. For instance, British PM Theresa May, he said, chose to use reservations, saying, "all indications point to" the Syrian government culpability instead of explicitly attributing the blame to Damascus.
"That tells me that there is no intelligence that says: this is what happened, this is who did it."
At an urgent meeting of the British Cabinet on Thursday, the ministers also appeared to leave room for error, stating that it was "highly likely" that the Syrian government was to blame.
"Unless you already have people on the ground who are reporting back and who you've cultivated over the course of years you are not going to get information," the former CIA agent explained, adding that it will be even harder, if not outright impossible, to find out who was behind the alleged incident in a post-factum investigation.
"It could be easy to determine that chlorine was used, or something else was used, it's going to be virtually impossible to find out who did it," he said.
A potential assault on Syria, an independent country, by the US cannot be justified under international law, Kiriakou said.
"A response by us would be clearly a violation of the United Nations charter, which makes it a war crime," he said, noting that the US neither has the permit from the UN Security Council nor from the "legitimate internationally recognized government of Syria to attack their property, their land."
It is "a big guessing game" what happens in Syria next, Kiriakou said. There is, however, a plan for de-escalation if tensions over Syria with Russia and Iran reach a boiling point, he believes.
"Plan B, I think, is backing off. It's declaring victory and going home," Kiriakou said, adding that it is not the US military but, ironically, the US diplomats who are pulling the world dangerously close to an all-out war.
"When I was at the CIA, one thing that was very clear to me was that it was the military that was least excited to use force. It was the State Department, that always wanted to attack, attack, attack."
With Bush-era war hawk John Bolton now advising the president on matters of national security, this scenario has all the chances to become reality, Kiriakou said.
"Now that John Bolton is a National Security Adviser, we have a real problem with the willingness in this White House to use force," he said.
Were it solely up to the generals to decide on using the military option, "there would not be any of that," Kiriakou said. But with Bolton calling shots, the US risks entrenching in Syria and going far beyond a single major strike, as it was in the case of the US missile attack on Syria's Shayrat Airbase last year.
"I fear that we're going to go deeper, far deeper this time than we did a year ago. This isn't going to be a pinprick strike if we finally decide to move in."
You can share this story on social media: