Having second thoughts? Mattis says US 'still assessing intelligence' on alleged Syria attack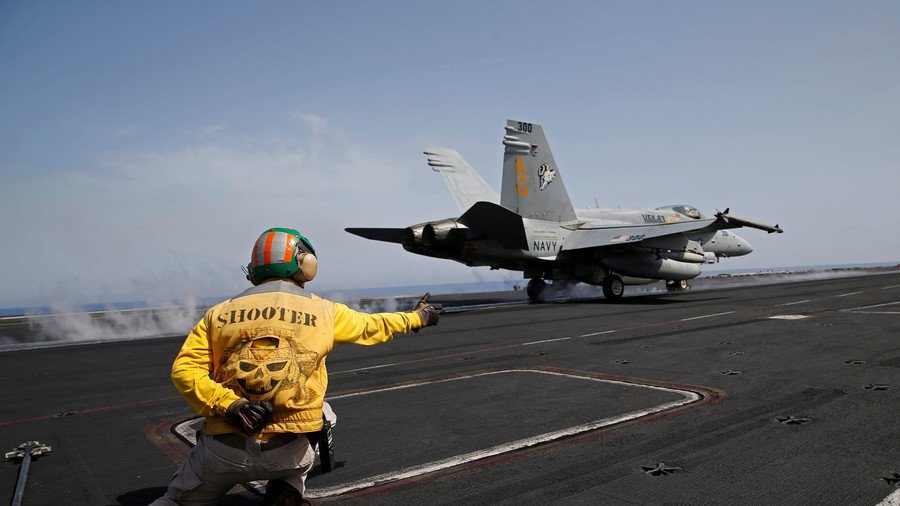 Amid Donald Trump's bullish rhetoric, Defense Secretary Jim Mattis suggested that the US remains uncertain about the details of what exactly occurred in Douma on April 7, adding that no decision has been made to strike Syria.
READ MORE: Trump: Get ready Russia, missiles will be coming at Syria, nice and new and 'smart'!
"We're still assessing the intelligence — ourselves and our allies. We're still working on this," Mattis told the media on Wednesday in Washington.
Mattis also added that the US was prepared to deploy military options – with media reports indicating that the White House is considering both attacks on multiple targets and a prolonged bombing campaign against the government.
Moscow has said that there is no firm evidence so far that a chemical weapons attack was perpetrated by the government or occurred at all, and it has called for an independent OPCW investigation. It also promised to respond to any military actions against its ally, Syrian President Bashar Assad.
READ MORE: Theresa May calls for 'more evidence' before military action in Syria – right out of Corbyn's book?
"Russia vows to shoot down any and all missiles fired at Syria. Get ready Russia, because they will be coming, nice and new and 'smart!'" Trump tweeted on Wednesday. "You shouldn't be partners with a Gas Killing Animal who kills his people and enjoys it!"
You can share this story on social media: