Man who confessed to killing mother & friend in Facebook post found dead
Published time: 9 Apr, 2018 17:25
Edited time: 10 Apr, 2018 07:35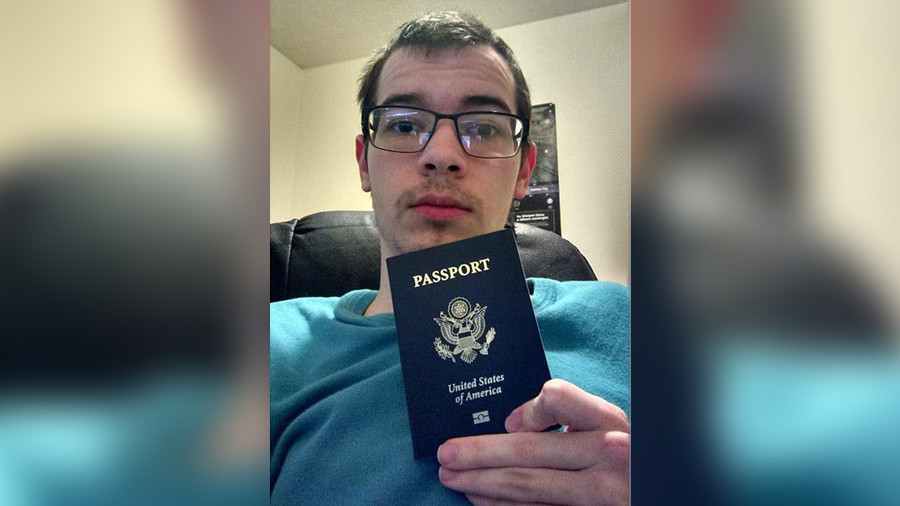 A 23-year-old man who confessed to the brutal murder of his mother and his friend as they both slept has been found dead in Mississippi.
Casey Lawhorn confessed to shooting dead his mother Vi Lawhorn and his friend Avery Gaines in East Ridge, Tennessee in a 1,000-word Facebook post on Sunday. He had been on the run from police after reportedly calling them to confess to the crimes before detailing them on Facebook.
The post has since been deleted, however various local media have reported what it contained and a number of social media users have shared the post. Lawhorn alleges that at around 1:30am on Sunday, he picked up a "stolen .22 LR rifle caliber" from his room, walked up to his friend who was sleeping on the living room floor and "shot him in the head once."
Lawhorn said his friend "seemed to die instantly."
According to Lawhorn, he then made his way towards his mother's bedroom. He claims that he tried to pull the trigger but the gun jammed, after which he left the room to fix it. Once it was repaired, he returned and "rapidly got off two shots" in the darkness, causing his mother to start "screaming the worst scream I've ever heard... Movies really don't do justice to how true terror sounds," he wrote.
The gun allegedly jammed again and, when he fixed it for the second time, Lawhorn turned on the light and shot his mother "twice more and it was over." He then fled the home but not before he took cash and heroin from the pockets of his dead friend.
At the end of the post, Lawhorn reportedly wrote "...what I look forward to is the nothingness after death. I've spent a lot of time thinking about murder, wondering what it feels like. But I've barely felt anything."
A body believed to be that of Lawhorn was found at around 9am on Monday morning in Vossburg, Mississippi.
Police later confirmed on social media that it was Lawhorn and that he appeared to have been the victim of a self-inflicted gunshot wound. However, they later deleted the post.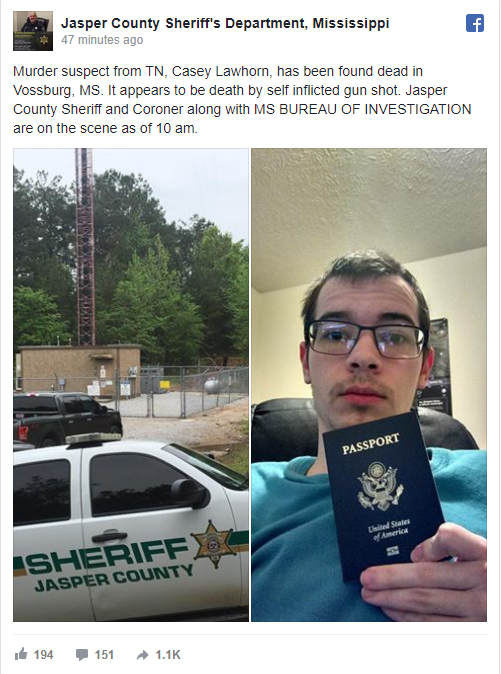 Like this story? Share it with a friend!