Jimmy Kimmel apologizes for offending gay community during online Hannity spat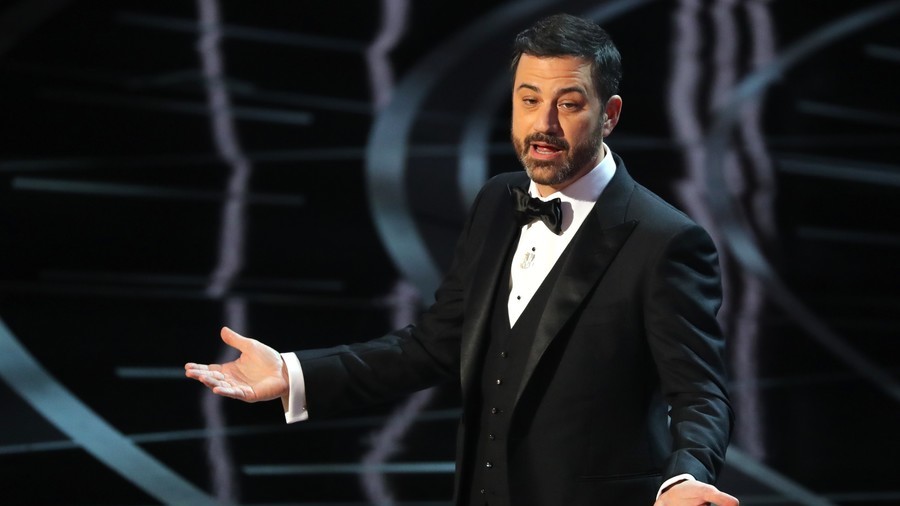 Late night TV host Jimmy Kimmel has apologized for his part in a vicious online spat with Sean Hannity after he was criticized for sexual innuendo about the Fox News presenter and US President Donald Trump.
Kimmel, who initially became embroiled in a feud with Hannity over comments the former made about the First Lady's Slovenian accent, apologized if he "upset members of the gay community" with his remarks about Hannity and Trump.
The offending remark appears to relate to tweets Kimmel sent, which supposedly lampooned Hannity's staunch support for the president. In one tweet, which came as the two TV personalities bombarded each other with insults, Kimmel asked Hannity "Does Trump prefer you on bottom?"
Some people took umbrage at the comment, accusing Kimmel of alienating members of the LGBT community with homophobic punchlines.
READ MORE: 'Despicable ass clown': Hannity and Kimmel go to war over First Lady
"Stop making sh***y f***ing gay jokes," one user wrote. "Hire me to write you better gay jokes. Hire any queer person to write you literally any other jokes."
In his statement, Kimmel said his family had received death threats over his spat with Hannity, and added he realized the fight "does nothing good for anyone and, in fact, is harmful to our country."
The vicious war of words saw Hannity compare Kimmel to disgraced Hollywood mogul Harvey Weinstein over a risque sketch broadcast on the comedy hit The Man Show between 1999 and 2004.
"I am hopeful that Sean Hannity will learn from this too and continue his newly found advocacy for women, immigrants and first ladies; and that he will triumph in his heroic battle against sexual harassment and perversion," Kimmel added. Hannity said he would address the situation on his show on Monday.
Like this story? Share it with a friend!