'Is Putin a CIA agent?' NYT's 'dumbest paragraphs ever printed' ridiculed online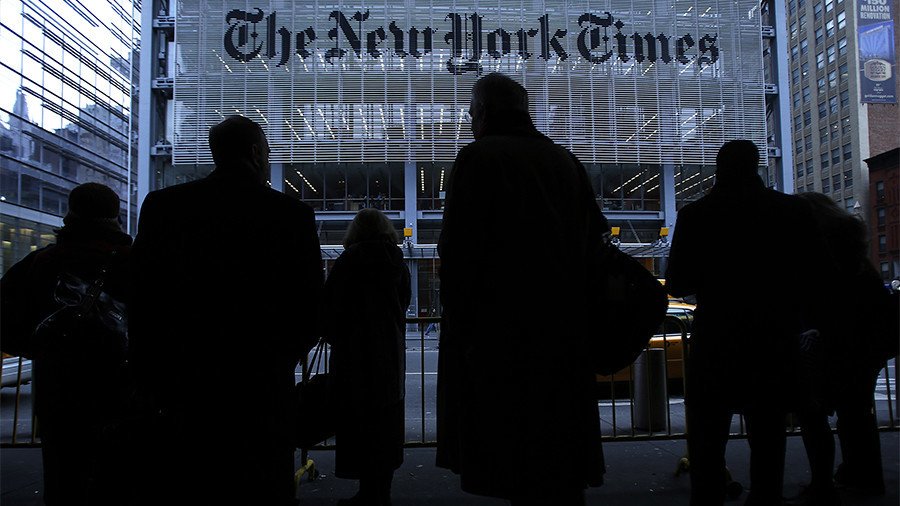 From the newspaper that brought you headlines like "Mother Russia crashes the Oscars," and "What homoerotic videos can teach us about modern Russia," comes another smash hit: "Is Putin a CIA agent?"
In the lauded journalist's latest column, Thomas Friedman poses his ridiculous question, before unloading on the Russian leader in fourteen paragraphs of unfounded allegations, personal grievances, and impotent rage.
When he's not trashing Putin for his "shirtless bravado" and apparent insecurity, Friedman rejoices in the expulsion of Russian diplomats from the West following the poisoning of Sergei and Julia Skripal. The fact that no evidence that Russia was involved in the poisoning was publically presented does not bother Friedman, nor does the fact that the nerve agent used may not have even originated in Russia.
Facts would only get in the way of his righteous outrage.
Likewise, Friedman describes Russia's intervention in Syria as "another short-term sugar high for his base." In reality, Russian intervention in Syria between 2015 and 2017 helped crush Islamic State (IS, formerly ISIS), to the point where the terrorist group holds only two percent of the territory it held in 2015. Russian firms are now moving into Syria to rebuild the nation's energy grid.
Naturally, Friedman's fellow journalists took to Twitter to savage his column. They described it as "breathtakingly stupid," "insufferable," and "perhaps the dumbest 8 to 10 paragraphs ever printed in the New York Times."
Current Affairs magazine held Friedman's column up high as an example to young writers, saying: "once again, aspiring writers: if you're worried that you won't have a successful writing career because you don't think your writing is good enough, there's no better way of gaining confidence in your relative abilities than by reading thomas friedman's columns."
Putin is not Friedman's only target. He regularly uses his column to blast President Donald Trump, American gun owners, and whoever else opposes his sanctimonious brand of New York Neoliberalism.
And while it must be noted that Friedman's opinion column does not necessarily reflect the views of the Times as a whole, it's right at home in a newspaper that devotes column inch after column inch to bashing Russia every day.
Think your friends would be interested? Share this story!
You can share this story on social media: