Judge allows 6 Arkansas farmers to use controversial Monsanto herbicide despite state ban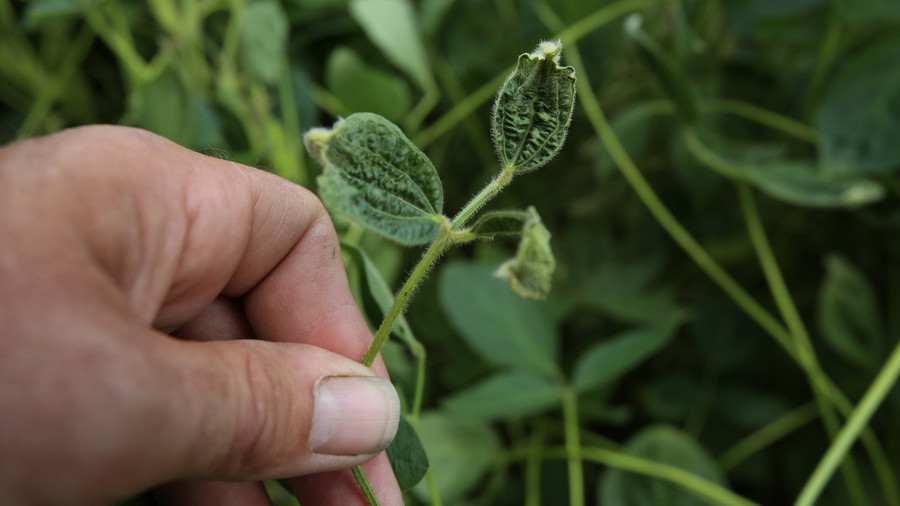 Six farmers in Arkansas can legally spray the controversial Monsanto weed killer which is linked to the devastation of millions of acres of US crops. A ban on the chemical remains in force across the rest of the state.
Pulaski County Circuit Judge Tim Fox ruled on Friday that the six farmers can spray dicamba-based herbicides beyond a cut-off date in April which applies to other farmers in Arkansas, the plaintiffs' attorney Grant Ballard said on Monday.
"This ruling was nothing we expected," Arkansas farmer Perry Galloway, one of plaintiffs, told the agricultural news outlet DTN. "But we're excited about the opportunity to have the option to use dicamba in season this year."
Lawmakers in Arkansas voted in January to ban the chemical between April 16 and October 31 2018, with the neighboring states of Minnesota, Missouri and North Dakota also imposing limits.
Dicamba spawned controversy last August, when farmers across America reported that vapors from the pesticide had drifted in the summer heat and killed crops which had not been modified to resist it. Damage was reported in 20 states and affected 3.5 million acres of crops, according to Pesticide Action Network.
Farmers submitted more than 2,700 reports to state agricultural agencies, claiming dicamba spraying destroyed 3.6 million acres of soybeans, according to the US Environmental Protection Agency (EPA). The US is the second-largest exporter of soybeans in the world.
Dicamba is made by multinational agrochemical firm Monsanto under the name XtendiMax. It would normally kill crops such as soybean or cotton, but the company altered the genes in these crops to create genetically modified varieties which are resistant. This meant that farmers can spray the weedkiller directly on those soybean or cotton plants to destroy weeds but leave the crops unharmed. Monsanto insists that their herbicides are safe when used properly.
The ruling on Friday was not welcomed by members on the Arkansas Plant Board. Allowing just six Arkansas farmers to spray dicamba during the growing season risks widespread damage to crops, Terry Fuller told Reuters.
Last December RT reported that, in an effort to increase sales in the wake of the catastrophe, Monsanto was offering cash back to US farmers who use XtendiMax while growing soybeans engineered to resist the weed killer.
Think your friends would be interested? Share this story!