Designer of waterslide that decapitated child arrested at airport
Published time: 3 Apr, 2018 16:47
Edited time: 4 Apr, 2018 13:56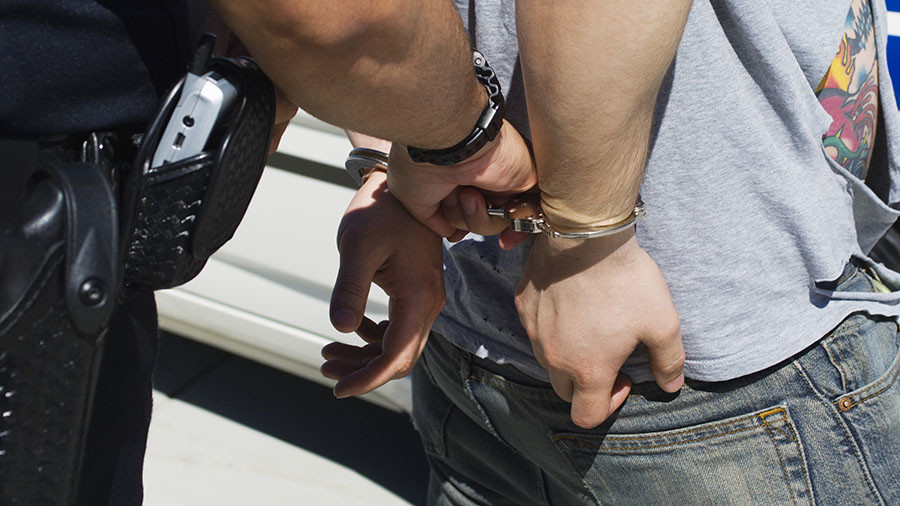 US Marshals arrested the designer of a Kansas waterslide that decapitated a 10-year-old child in 2016. John Schooley, 72, was arrested at Dallas Fort Worth Airport as he returned from China.
Schooley was indicted on charges of second-degree murder, aggravated battery, and aggravated endangerment of a child following the death of Caleb Schwab on the ride in a Kansas City amusement park in August 2016.
Two other individuals and two corporations have also been indicted on similar charges, and in connection with injuries sustained by 13 other persons, according to a press release from the Kansas Attorney General's office.
The ride, named "Verruckt," the German word for "insane," was 168-feet tall, and was certified by Guinness World Records as the world's tallest waterslide in 2014.
Caleb Schwab was killed when his raft became airborne and collided with overhead hoops and netting. Two women in the same raft suffered facial injuries and lacerations.
The indictment reveals that Schooley and ride co-designer Jeff Wayne Henry, also indicted, had no technical or engineering credentials. Their design "violated nearly all aspects of the longstanding industry safety standards published by ASTM. In fact, the design and operation of Verruckt complied with few, if any, of the relevant industry safety standards."
It proceeds to allege that Henry and Schooley made a spur-of-the-moment decision to design the ride, neglected fundamental steps in the design process, and "rushed forward relying almost entirely on crude trial-and-error methods." Routine safety inspections were overlooked, and warnings from staff about the condition of the ride were ignored.
In a statement to CNN last week, the Schlitterbahn Waterpark called Schwab's death "tragic," but maintained that the defendants would be proven innocent when the case goes to trial. The waterpark plans to reopen in May for its annual season.
Schooley and Henry are currently being held in Texas, pending transfer to Kansas.