'Extremely glib & not aligned with the truth': Zuckerberg hits back at criticism from Apple's Cook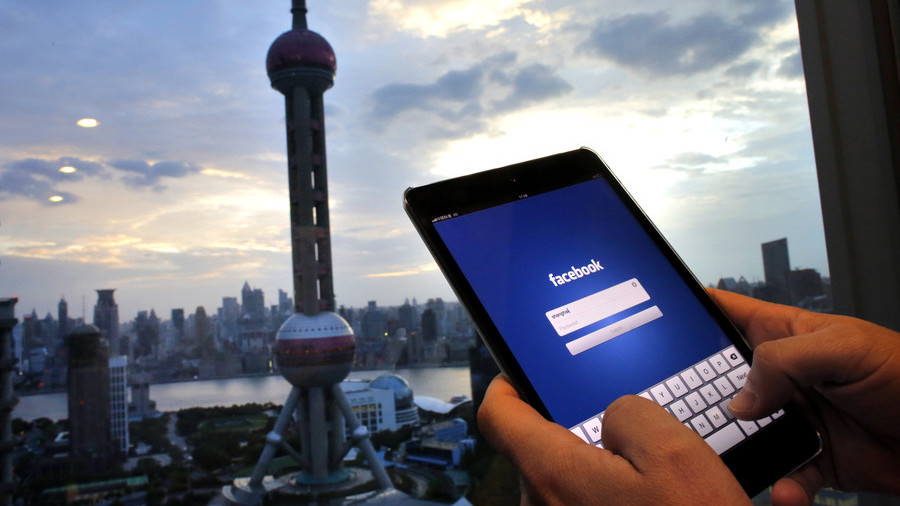 Facebook CEO Mark Zuckerberg has defended his company's business model after facing stiff criticism by Apple CEO Tim Cook over the mishandling and monetization of user data amid the ongoing Cambridge Analytica scandal.
At the height of the Cambridge Analytica data mining scandal involving harvested data of 50 million Facebook users without their explicit knowledge or consent, the Chief Executive Officer of Apple Inc, Tim Cook, has attacked Zuckerberg's business model, which the 57-year-old believes values profits over user privacy.
READ MORE: Zuckerberg takes out full-page apology ads in British Sunday newspapers
In an interview with MSNBC and Recode on Wednesday, Cook noted that Apple's business model – unlike that of Facebook – depends on selling physical products instead of capitalizing on the bulk data of its customers, which is vulnerable to mishandling. When asked what would he do if he were Zuckerberg amid the Cambridge Analytica scandal, Apple's executive replied that he "wouldn't be in this situation."
On Monday, Zuckerberg hit back at Cook's evaluation of the Facebook business model, calling it a "glib" assessment that was far away from the truth. "I find that argument, that if you're not paying that somehow we can't care about you, to be extremely glib and not at all aligned with the truth," Zuckerberg told Vox in a podcast.
Claiming that Facebook strives to build a service that "helps connect everyone in the world," including those who can't "afford to pay," Zuckerberg defended his money-generating enterprise. "Having an advertising-supported model is the only rational model that can support building this service to reach people," Facebook's CEO explained. Facebook started selling mobile advertising in 2012, which now generates the bulk of the company's revenue.
Since the Cambridge Analytica scandal broke out last month, Facebook's protection of private user data has come into question, forcing thousands to terminate their social media accounts under the #DeleteFacebook campaign.
As a result, Facebook's stock has lost more than $100 billion in market value. Zuckerberg has since been called to answer questions before a British parliamentary select committee and to appear before a House panel in the US. The 33-year-old also apologized for the "breach of trust" and pledged to make changes in Facebook policy to prevent further data mishandling.
READ MORE: Zuckerberg plans 'Supreme Court' body to police Facebook
"I think we will dig through this hole, but it will take a few years," Zuckerberg told Vox on Monday. "I wish I could solve all these issues in three months or six months, but I just think the reality is that solving some of these questions is just going to take a longer period of time."
Think your friends would be interested? Share this story!
You can share this story on social media: