'Very damaging' or inevitable? Lawyers assess US proposal to rummage through visitors' social media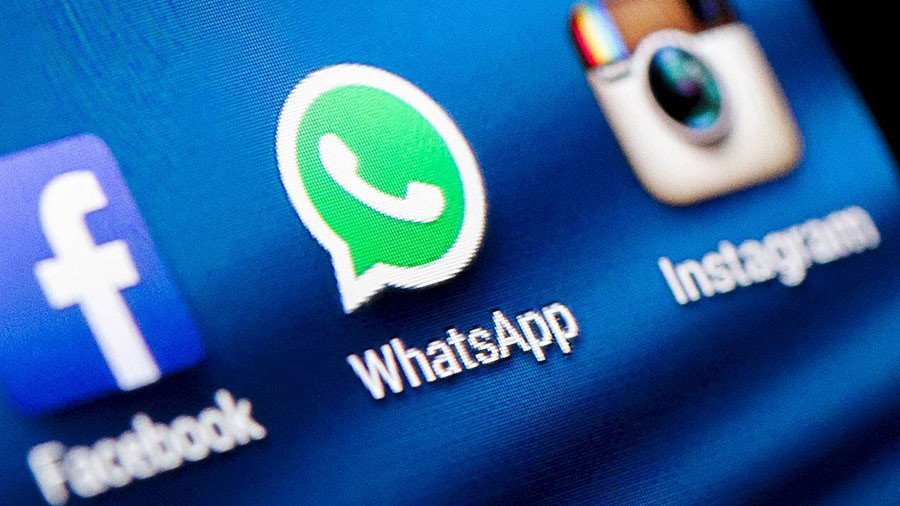 The proposal for visa applicants to surrender 5 years of their social-media history will have a "huge impact" on travel to the US and could be "very damaging" for those seeking to come to America, an immigration attorney told RT.
While diplomats and travelers facing medical emergencies are expected to be exempt from the new extreme vetting procedure proposed by the US State Department, all others, including both immigrants and tourists, would have to disclose their social-media history over the past five years, along with telephone numbers and email accounts used during the same period.
Attorney Rosanna Berardi, a first-generation Italian-American with several decades of legal experience, believes a lot of people would be denied entry should the proposal go through. "I'm guessing that if we take that one step further in this arena, they will be able to refuse people entry, as long as they can deem it as a threat to national security. That can be described in many different ways, being an opportunity here for a lot of people to be denied entry," she said.
Berardi explained that US border control already has all the authority needed to look through people's mobile phones and refuse entry if it deems necessary. "For example, if you cross the border between the US and Canada, the government can pretty much search whatever they want in the name of national security. So, they have a lot of freedom in terms of what they can look at and why they can keep you out of the country," the lawyer explained.
While such check-ups are usually linked to terrorist or criminal activity, Berardi said she wasn't sure what the new guidelines will be for authorities if the proposal passes. Moreover, there's "not really" much chance for those refused a visa to the US to contest the decision and have it reviewed.
"It's very difficult. Say, for example, today you applied for a visa to come to the US and the government said, No we don't think you qualify – it would be very difficult for you to change the government's mind, unless it was a situation where they requested evidence that you didn't have at the interview. But if they felt like you were a risk to coming to the US it's incredibly difficult to get them to change their minds. The government has a huge amount of power in deciding who can come into the United States."
It would be particularly difficult for people to challenge the government if they said that they couldn't enter because of something posted on social media. "There are so many layers of problems here. This takes it one step further and will have a huge impact on travel to the US. It's just a proposal for right now, and hopefully it will just remain that, because I think it could be very damaging to people trying to come to the United States," she said.
Elizabeth M. Klarin, a counsel with more than 15 years of experience in immigration, says that whatever the outcome for the proposal, chances are this issue is not going to go away. "If anything, I believe that social-media screening is going to become one of the key tools utilized by all US government agencies adjudicating applications for immigration benefits," she told RT.
Klarin believes a social-media account could help reveal a visa applicant's genuine background and intentions. "People think of social media as a platform to define themselves the way they want… to make themselves appear a certain way to friends, family, and even potential employers – but they don't often think through how that persona might conflict with the truth of their status, location, job, etc. Where social-media information leads to lines of inquiry that could evidence misrepresentation or fraud in an immigration application – or disclose information not specifically requested in the immigration application paperwork, but that can render you inadmissible – one could absolutely be denied a US visa."
In most instances, it might not be the social-media information itself that will result in a denial, but certainly "pictures, representations, etc. could be used to determine inadmissibility or ineligibility for visa benefits," the counsel said. Someone posting a picture of themselves smoking marijuana, for example, might be a reason for denial, she said.
Klarin didn't rule out that an individual's political views could also be scrutinized and negatively assessed. "We don't have any reason to believe that political views will lead to targeting, but I would never say this is impossible. Other US government agencies have targeted individuals and businesses based on their political preferences (for example, the Internal Revenue Service). I would hope the departments of State and Homeland Security will maintain their integrity and fairly adjudicate all applications for immigration benefits, without political profiling," Klarin said.
You can share this story on social media: